Post event social metrics
We hope you like data as much as we do!
If so, you're going to love our Complete Post Event Report, which is included in our ProTool and Premium Service.
The report provides summary data on all social platforms used on your wall including:
The number of messages
List of all messages (approved and rejected)
Highlight of your Top Tweeters
Highlight of the Top ReTweeters
Breakdown of all activity by message platform - SMS, Twitter, web Message, hasthag, etc.
List of all shared pictures
Summary of the Reach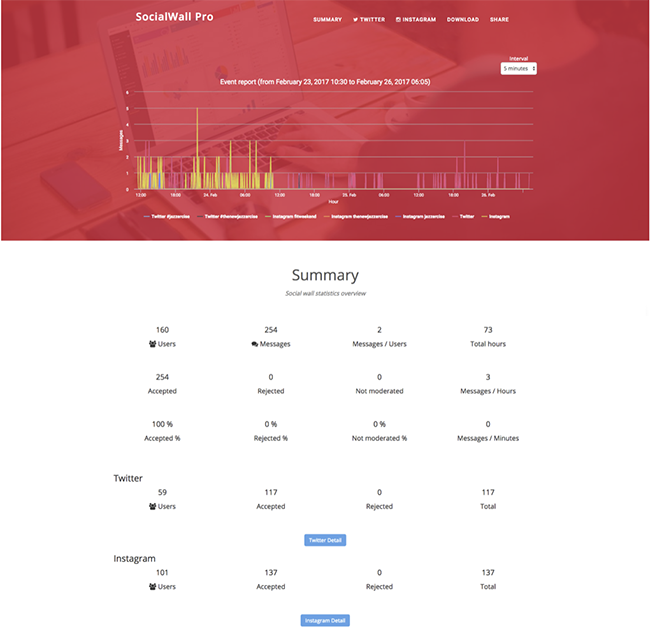 These reports are an excellent way to identify brand/event ambassadors and can be used to achieve further engagement.
Follow and find users from inside the report, and with one click, directly connect with them on social to extend the conversation and engagement beyond the event.
Best of all, the report lives on your account forever, so you can access it and compare more and more data year after year!