Being one of the "old kids on the block" when it comes to social walls, we felt that our original solution TweetWall Pro needed an update and a name change to mirror the changes in the industry when using social media for events.
Over seven years ago our journey started when we created software that displayed Tweets on screens to encourage more people to join the conversation about events on Twitter.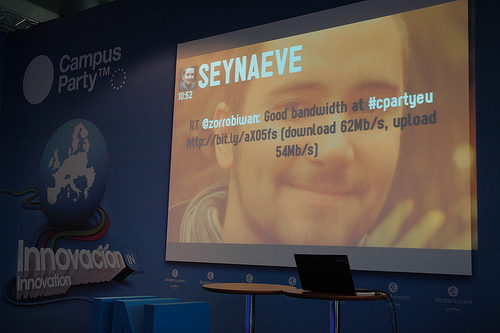 Since then, the way events use social media has changed due to the number of social networks available, and our solution has evolved alongside it, adding a full range of designs and features to inspire engagement and enhance the overall event experience.
So, we've spent the last year or so reviewing our solution, tweaking and adding features and designs, changing our name, and we've had a makeover too!
If you've not already given our new social walls a try, why not take one for a spin now? The demo is free and you can see how everything works without paying a penny!
Our new solution has 3 different options:
BasicTool - Designed for personal use




Do it yourself with basic moderation functionality, color options and a limited choice in templates.

ProTool - Designed for event organizers/agencies
Do it yourself full featured version including 16+ templates, design, branding and sponsorship options, moderation, gamification, analytics and much more giving you the power to create a branded wall to fit any event type in minutes.

Premium Services - Tailored services & designs for brands and

agencies
Full service options for custom features, design and support.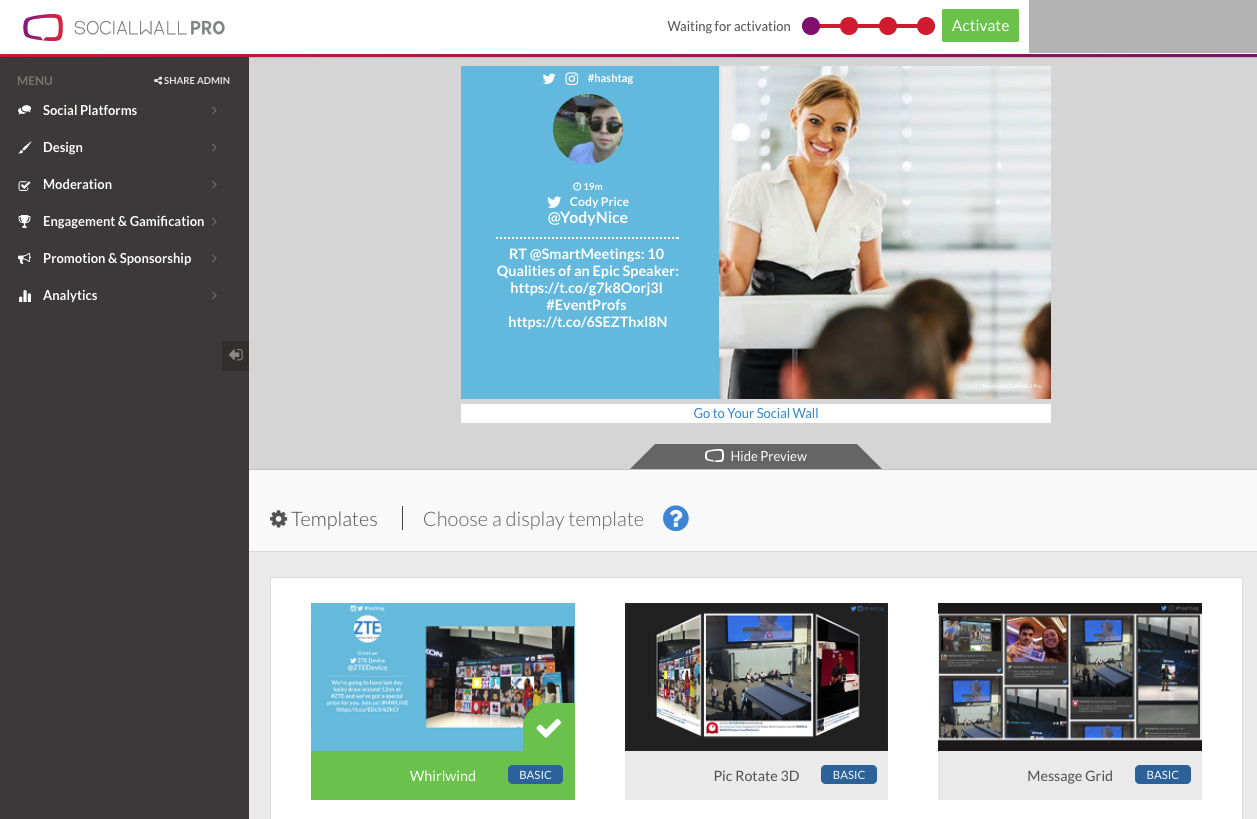 [Above: snapshot of SocialWall Pro Tool]
Thank you to all our TweetWall Pro customers who have travelled with us on this journey to SocialWall Pro and beyond - we've had a blast and hope to keep helping your transform your events to infinity and beyond!
By the way, for any of our loyal TweetWall Pro customers who aren't quite ready to switch yet, don't worry - we are going to keep both websites and tools online for the coming months. We will keep you informed if there are any changes that will affect you in the future.