As an event industry professional, how do you find and make the right connections and find out the latest news on social media?
Twitter and Instagram are great tools if you know the right hashtags to use, both in your own Tweets and Instagram Posts (so other likeminded users can find you) and when you want to find users to connect with.
No idea where to start with finding the right hashtags?
We've done the hard work for you and created a list of them.
Social media makes it possible to connect with event professionals, check out your competition, learn key skills, tips and tricks, and create social conversation around your events in real-time. (Be sure to check out our blog Live Social Wall for Event Industry Professionals too!)
So pull out a notepad and pen, and start searching for the most popular hashtags on social media!
Don't know where to start?
That's where we come in!
Here we've compiled the most popular hashtag for event professionals. Just login to Twitter, Google+, Instagram and Pinterest, start searching and become part of the conversation!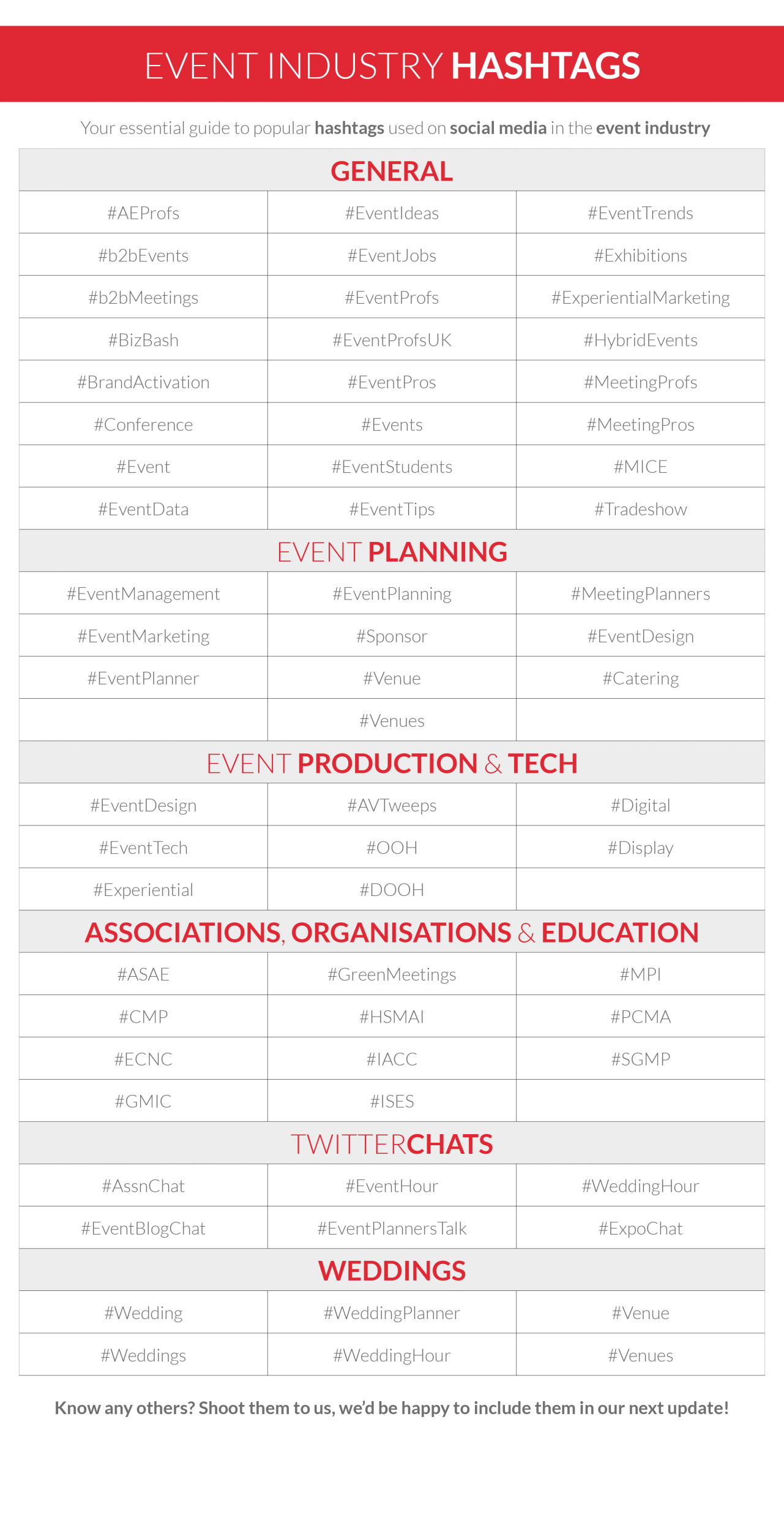 Don't forget to contact us if you want to chat about boosting the social conversation at your next event with a social wall.
If you found this article helpful you might enjoy this one too - Great Ways to Display Hashtags at Events.
- Photo credit: LeWeb14 via Visualhunt / CC BY