Have you found business meetings tedious?
Slide presentations, figures, graphs and charts… boring!

While companies can't get away from those entirely, we work with many companies who are adding a contemporary spin to meetings by inviting participants to engage via the SocialWall.
Situated alongside presentations, SocialWalls are integrated either full-size on adjacent screens, or on the bottom of the presentation screens using a Ticker Style format.
No matter what format is used, employees are empowered to engage with other meeting attendees and with speakers via the SocialWall.
Messages received by the wall are posted publicly through Twitter, Instagram & Facebook, or posted anonymously using either our revolutionary web messaging platform or via SMS. Either option keeps the SocialWall private and maintains confidentiality.
Do delegates enjoy the engagement possibilities? Well, these real-life examples certainly did:
"Wow a meeting where I get to use my phone. Very cool."
"I wil have to txt to you later. I'm at the most fun, most inspiring, and quite simply the best company expo I've ever been to."- oops sent to the SocialWall instead of the SMS recipient.
"So cool! Love the interactivity!"
So were all the messages this positive?… Well no, of course not!
There were messages about the room being too hot and too cold, when would the bathroom break be, can we learn something new, etc. … This is pretty normal at a meeting. Right?
Did these messages impact the meeting you ask? No! No! and No!
Using the standard moderation features of SocialWall Pro, all messages are reviewed before being displayed to help steer conversation and maintain momentum during presentations. Feedback on the room temperature is received and addressed but does not have to be presented on the wall to dilute the conversation.
Ideas and questions came from many more meeting participants than the usual few that always ask questions or those that you can fit in during a 15 minute question and answer session.
Leaders can answer questions directly to the SocialWall as they appear, postpone the release of questions until question and answer sessions, or follow up with responses after the event. A full report is provided including all message content for review and follow up.
To further guide conversation, companies are choosing to add a sliding panel feature, which allows meeting organizers and leaders to ask questions directly to meeting delegates on a side panel. This side panel in real-time can be updated with new questions, without interrupting the flow of messages on the stream and easily be tucked away, when no longer required.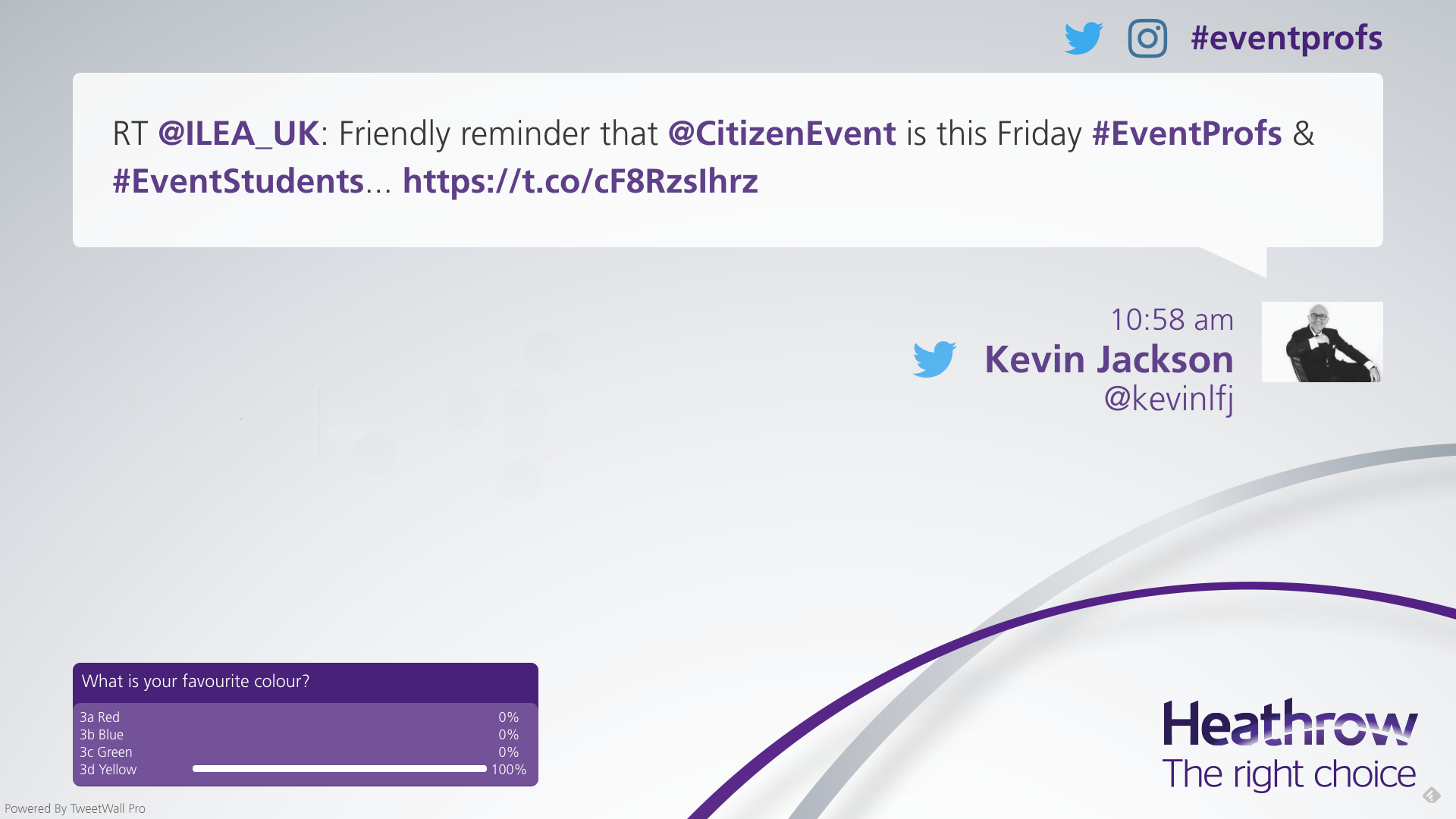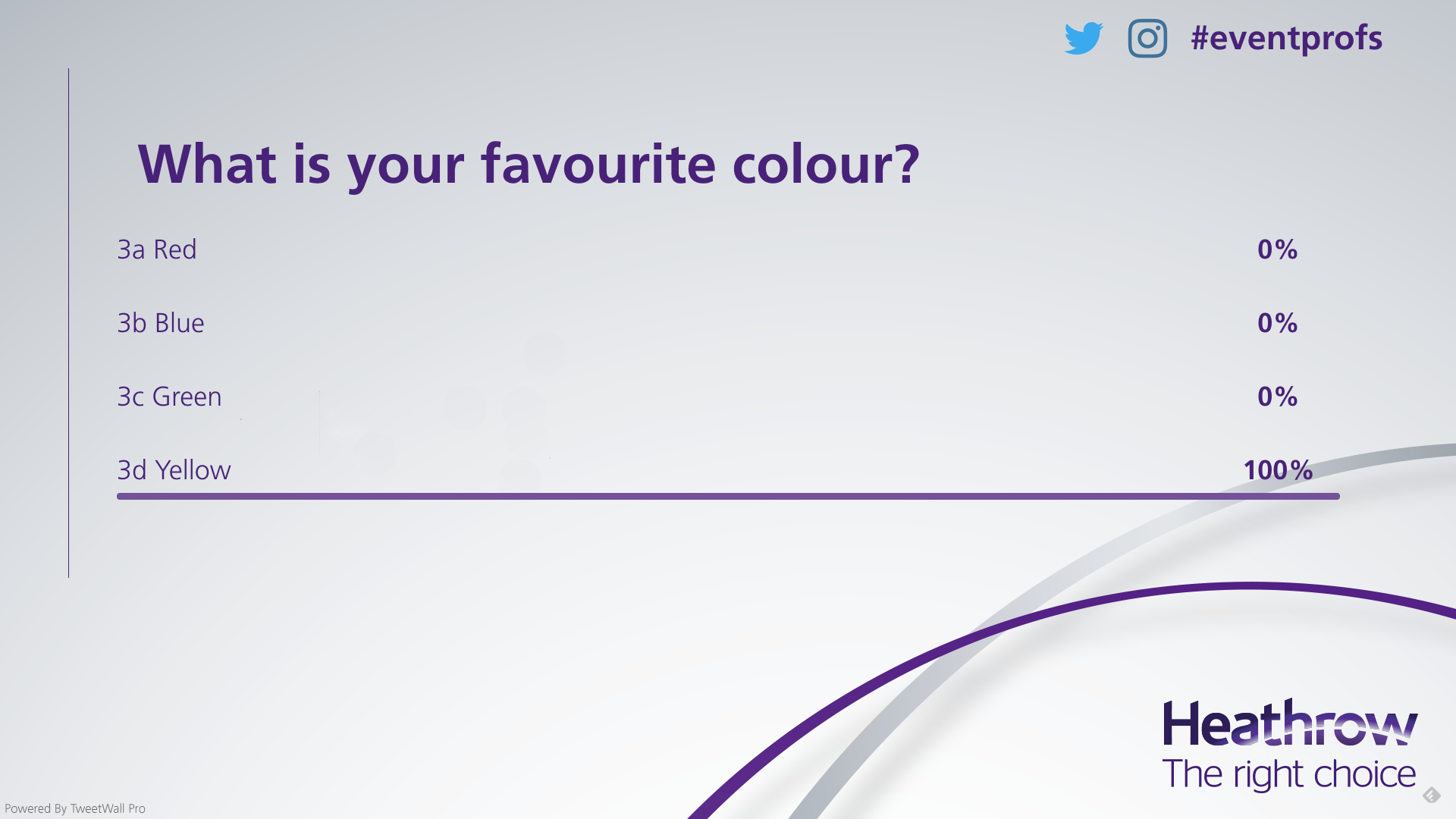 Want to know what your audience thinks? Companies are also using the voting mehcanism to let participants answer questions and gain feedback. Hashtags or keywords are used to let participants have their say and can be displayed by graph, percentages, winner only, or any format you want.
No matter how the SocialWall is used we guarantee you will have more engagement and that employees will feel empowered to be given the chance to interact in your company meeting!
Want to learn more about the possibilities for your meetings? Contact us for information.