What are Instagram Business Accounts?
Instagram Business Accounts get additional features that will help you get the most out of your profile. They are Brands oriented and very useful for a better control of your audience. See some of these features:
Instagram Insights
Instagram insights allow you to learn more about your subscribers and the people who interact with your company on Instagram. They include data on gender, age and location. You can also view the publications and stories most viewed by your audience and with the highest interaction rates. The insights and indicators related to your account also include paid activities. Scope, accounts affected, daily impressions and impressions now reflect paid and organic activities.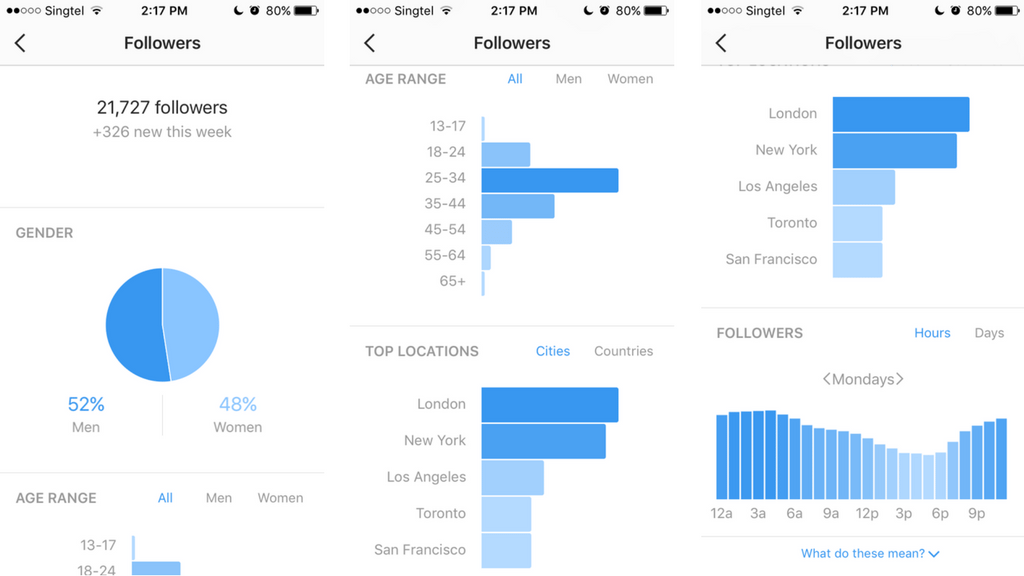 via https://blog.bufferapp.com/instagram-analytics
Promoted Posts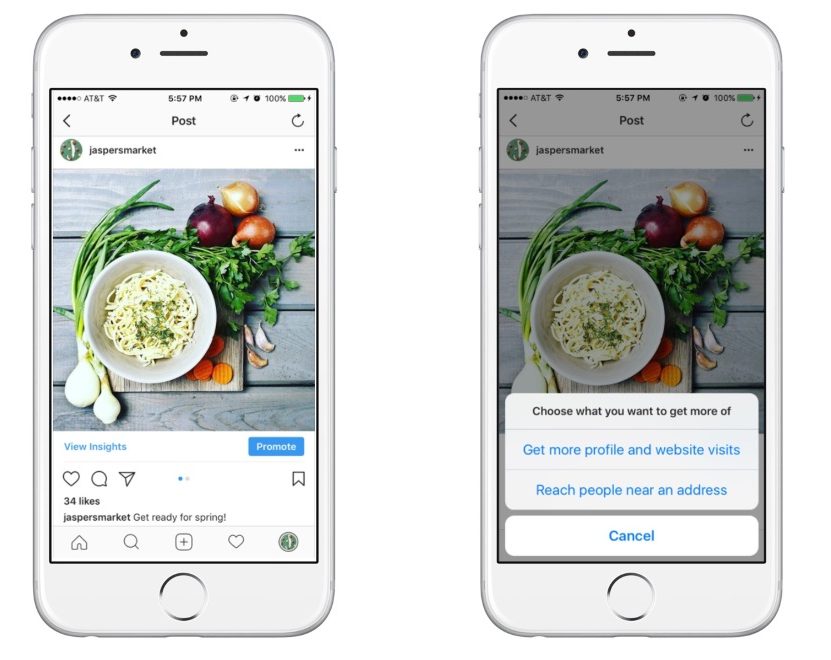 via https://www.adweek.com/digital/brands-instagram-promote-posts-multiple-photos-images
Promoted Posts feature allows you to create ads in your Instagram feed or in the Instagram Stories. These advertisements make it possible to reach a particular audience and thus better promote a brand or product.
Shoppable Tags
Shopping tags allow brands to identify their products directly in their publications and thus offer an improved shopping experience. Currently available in a limited number of countries around the world, the functionality is expected to be deployed more widely in the near future.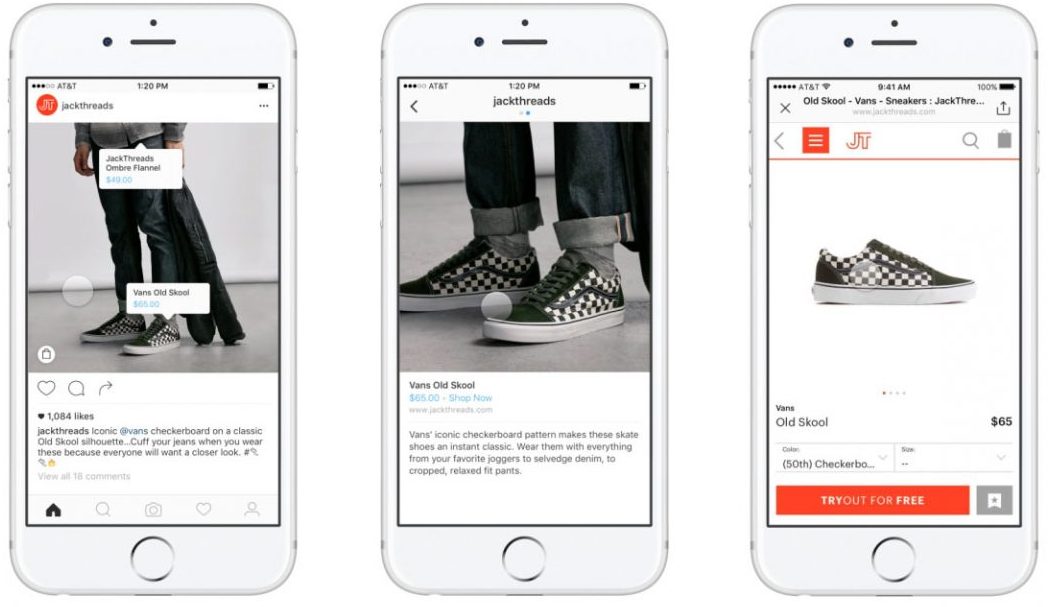 via https://influencermarketinghub.com/instagram-shopping-photo-tags/
Post on Instagram from a Desktop
In early 2018, Instagram added the API to its services that allows third-party applications to post photos on an Instagram feed. This was not possible beforehand. As long as your account is a Business account, you can now schedule the publication of a photo via applications such as Buffer, Hootsuite or Sprout.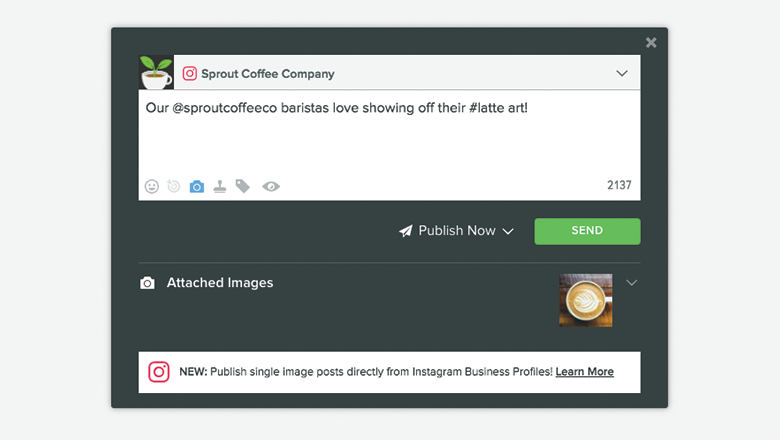 via https://sproutsocial.com/insights/instagram-business-profile/
Shoud I have to switch to a Instagram Business Account?
Without having proof, rumours are saying that the reach of business accounts is lower than that of a personal account, pushing brands to use advertising to promote themselves more.

However, given the ease with which a brand can create an Instagram Business account and the large number of additional features available, it would be a shame not to take advantage of it.

It should also be remembered that to access certain features of SocialWall Pro, the use of the Instagram Business Account is mandatory. So, the answer is YES ;-)
How to switch to an Instagram Business Account?
What you need to start:
An Personal Instagram Account
Then, it's quite simple now:
Open the Instagram application on your smartphone / tablet, log in and go to the settings
Tap "Switch to Business Profile"
Choose your Facebook Business Page (you need to have Admin access to the Facebook page in order to convert to an Instagram Business Profile)
Choose a category for your profile
Fill out your contact details (email address, phone number and address). You need to fill out at least one of these.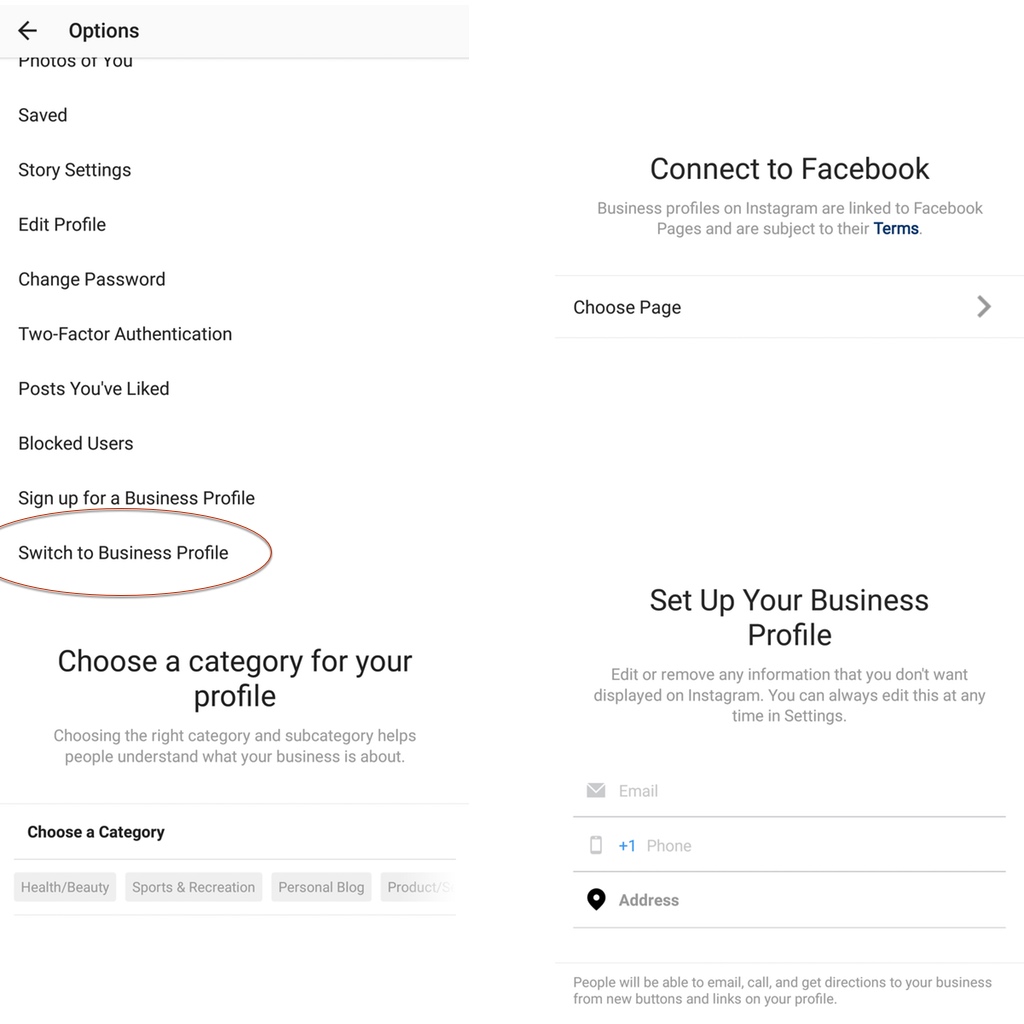 Instagram also has a video tour that shows you the process step by step.
How to revert back to an Instagram Personal Account?
It's quite simple and you can proceed whenever your want. Be careful that you'll loose all your analytics (from your account and promoted ads). If you still want to revert:
Login to your Instagram account and go into settings.
In the "Business Settings" section, tap "Switch Back to Personal Account".
Tap "Switch Back" to confirm.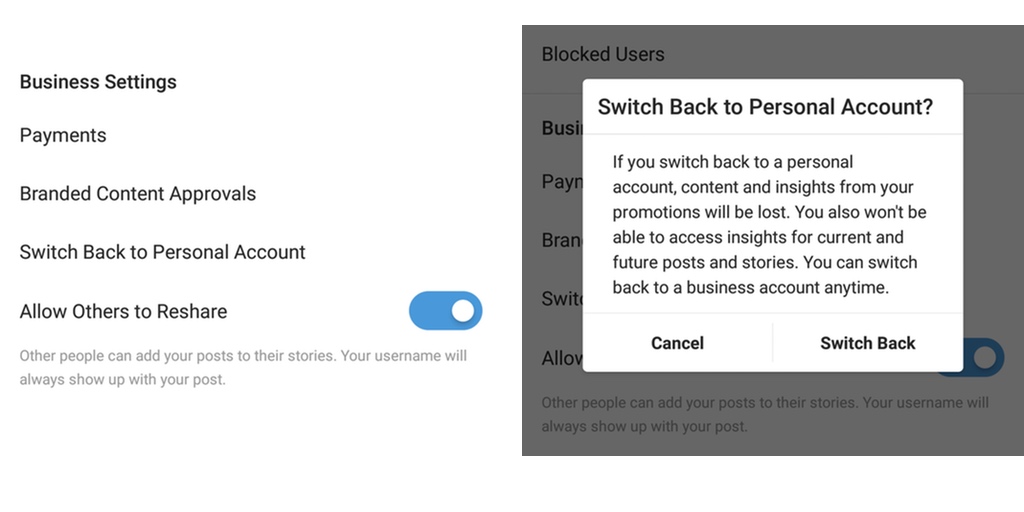 In brief
As brand or community manager, you should migrate your Instagram account to a Business account. It's quite simple and gives your the opportunity to use specific and useful features.

If you have any questions regarding the migration, feel free to contact us through our support channels.