Display a Social hub in your office, at your event, or your retail store to get the most out of social media.
Display posts from social networks for an overview of brand or event social conversation - great for company offices, staff lounges, retail stores and more.
In an office employees can stay abreast of the social conversation around your brand, while visitors passing by your live social display are encouraged to join in the conversation!
At a live event, let your audience share their experiences and see their messages and photos on the wall!
With a permanent social display, it's easy to stay connected with your social community.
Social hubs may be displayed on any type of screen and/or on your website. See our website embed for an example or visit our Events Gallery for a live sample.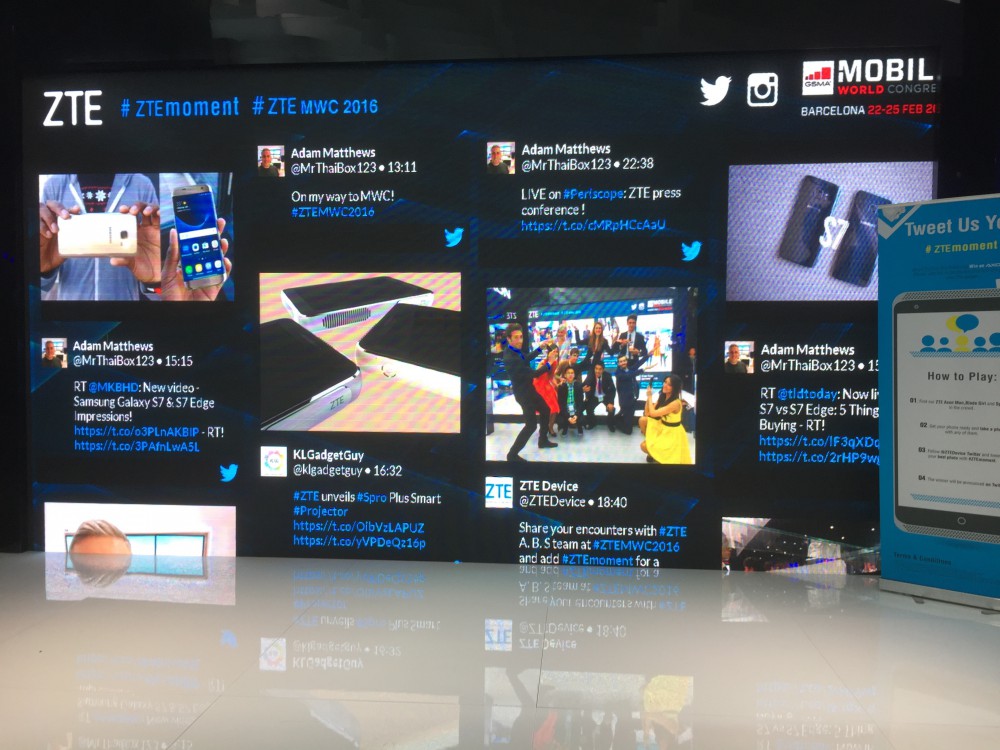 For specific pricing and options for your own custom hub, contact us today.