SocialWall Pro has proved its worth in more than 60 different countries, confirming its worldwide presence.
That's not surprising! What we have here is a social wall that provides a high-performance interactive solution in a vast number of situations.
Any type of event – quite simply
Your event may be for a very big audience, such as a festival, a TV programme, a football match or an international convention. Or it may be for a select few, such as a wedding, a conference or an office party. Either way, installing a SocialWall Pro is an efficient way of creating impact and stimulating commitment. You will be giving your audience or participants a chance to share their opinions, ask questions, express encouragement or prove their commitment simply and rapidly.
A navigator, an Internet connection and we're all set.
Installing SocialWall Pro is child's play. What do you need to set up your wall? Just a browser and an Internet connection. That's all.
And as more than half the world's population is connected, a social wall really is the way to go. Imagine the number of interactions it would make possible during your event. It's a dream come true.
The strength of social networking
The world is a village. All the more so since the advent of the social networks. Twitter, Instagram, Facebook, LinkedIn – they're all meeting places where the online community get together regularly to share and swap views. The presence of these networks has become an almost natural part of the lives of 40% of the world population. So putting a message on a social wall is an obvious way of being friendly or communicating.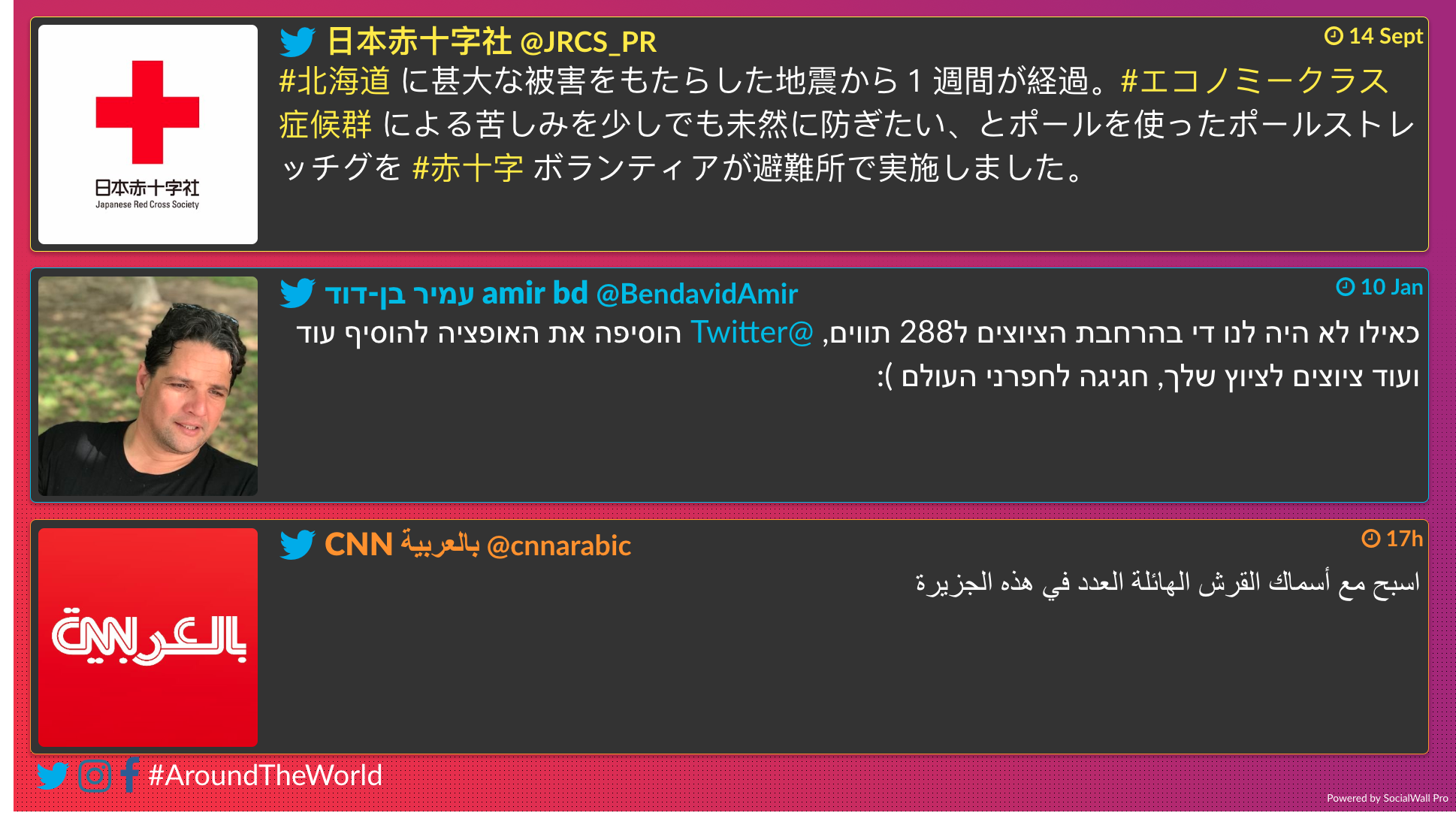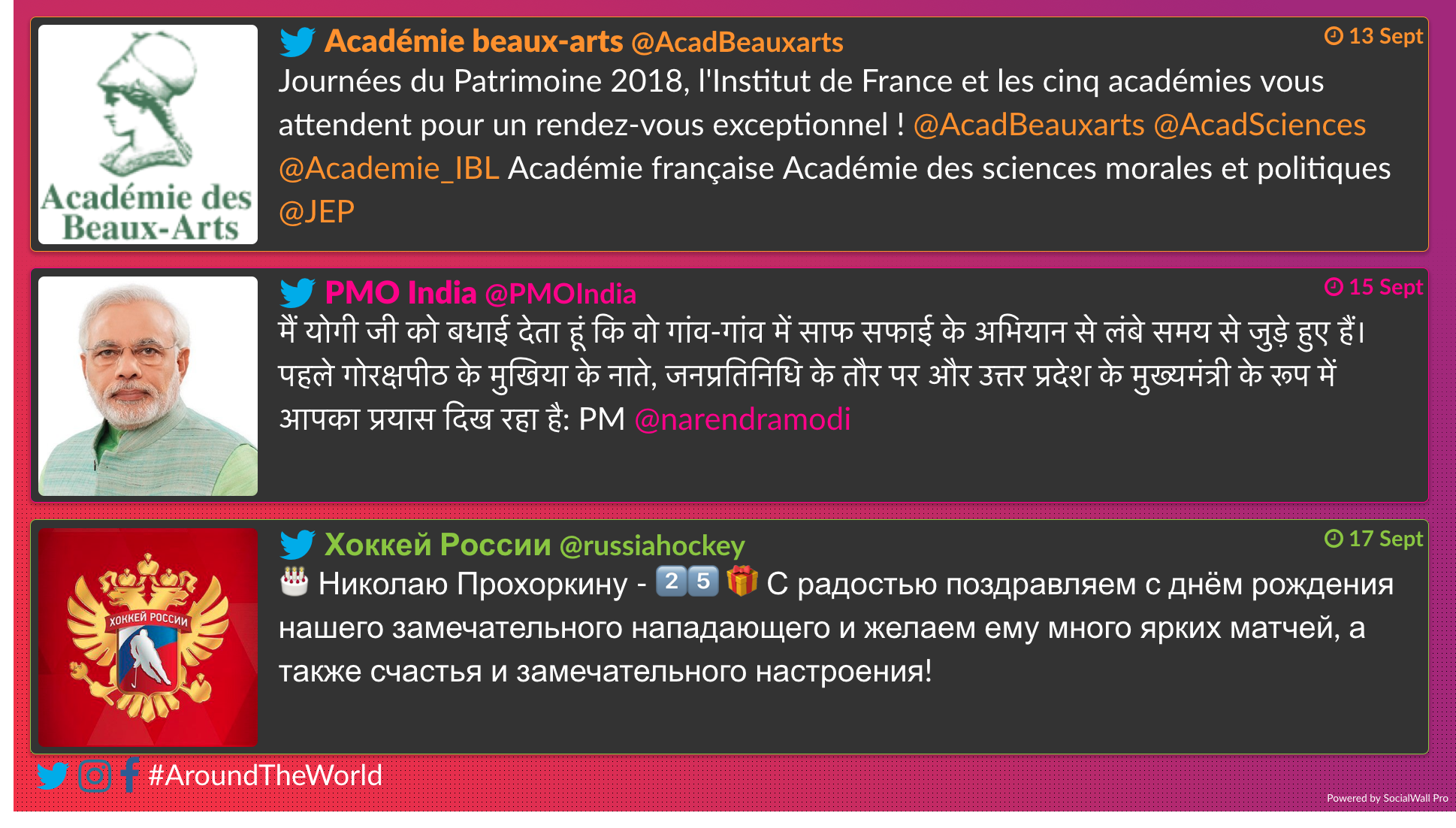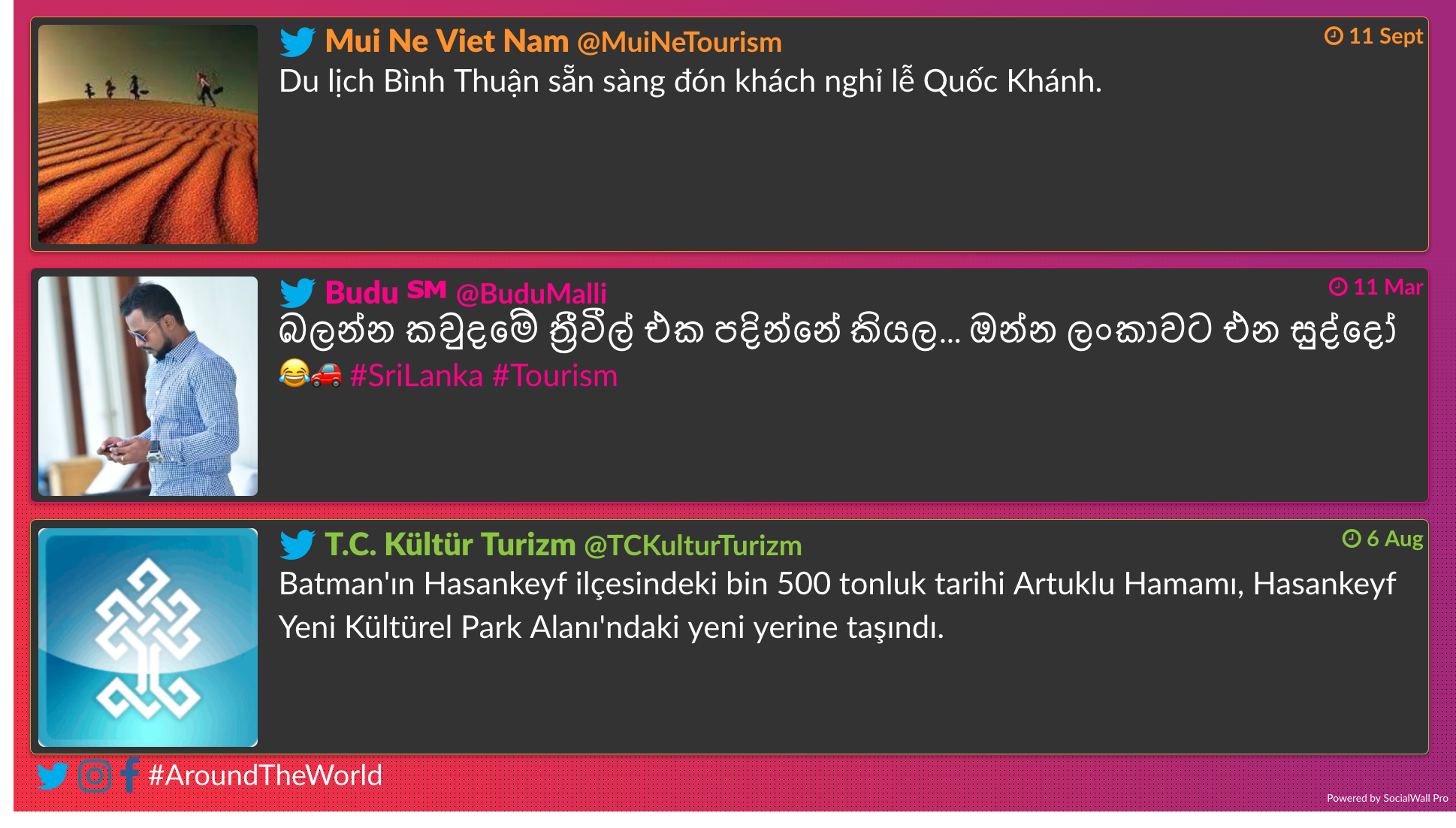 SocialWall Pro supports the world's different languages, alphabets and writing systems
Multicultural and universal
The worldwide presence of SocialWall Pro is also because it is a unique tool that supports the world's different alphabets and writing systems: Arabic, Chinese, western languages, Hebrew, Russian, Indian, Japanese – everyone can use SocialWall Pro.
So of course, SocialWall Pro can also handle the right-to-left writing (RTL) in Arabic and Hebrew texts. It can even combine the two text directions on the same wall: LTR and RTL.
All of our themes support language specifics. To configure them, simply contact us.
As you can see, wherever you are on the planet, SocialWall Pro is a simple but effective way of livening up your event.