Custom SocialWall templates have been designed for brands such as Olmeca Tequila, Chivas Regal, G.H. Mumm Champagne, Jameson Irish Whiskey, Ballantine's Whisky, and Absolut Vodka.
Reinforcing the brand, the templates are displayed on tablets and screens alongside brand activations that encourage attendees by:
Inviting users to follow brand usernames
Encouraging discussion
Asking them to use brand #hashtags to share their pictures and thoughts
Asking them brand specific questions
This increased conversation sends the brand experience viral extending the audience well beyond the event attendees.
Olmeca Tequila #SwitchOnTheNight Event
Here's the Olmeca Tequila brand SocialWall and some images from their #SWITCHONTHENIGHT campaigns from events throughout South Africa.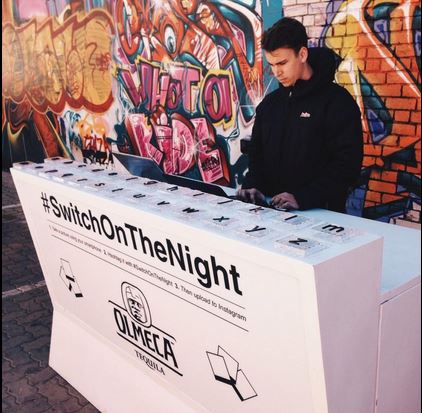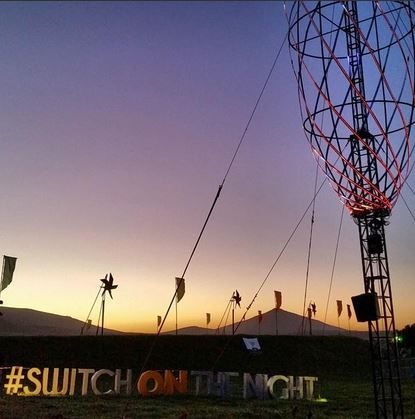 The #SwitchOnTheNight campaign at the Rocking the Daisies festival had a reach of 11.5M as part of the activation.
Most recently used in Capetown Jameson Irish Whiskey went all out creating an alien atmosphere for an evening screening of Alien with the #JamesonCultFilm campaign. Quickly trending in Capetown, the event experienced a reach of 319,300 through the hashtag.
Arrived at the #JamesonCultFilm event and there's an alien coming out of someone's stomach! pic.twitter.com/6cfU4Et0mL

— Mike Eloff (@thelawry) 27 novembre 2014
#jamesoncultfilm is now trending in #CapeTown http://t.co/IgdYNsfKL7

— Trendsmap Cape Town (@TrendsCapeTown) 27 novembre 2014
Specific SocialWall activations for complete brand integration were created for the following two events:
MAMA Awards
The MTV African Music Awards was home for this very original SocialWall.
In addition to displaying Tweets, user profile pictures, and shared pictures,Absolut Vodka (event sponsors) also posted questions to event attendees on screen to drive brand conversation and boost exposure.
Questions like "Which Absolut flavour best describes you?" or set tasks such as "Tweet your best selfie picture" gave event attendees a chance to win a pair of Dr Dre Beats Headsets as an added incentive.
Needless to say that #AbsolutMTV trended in South Africa at the time of the activations – what a result! Reaching 248,103 in Durban leading up to the Awards and then alongside the main event a reach of 429,260.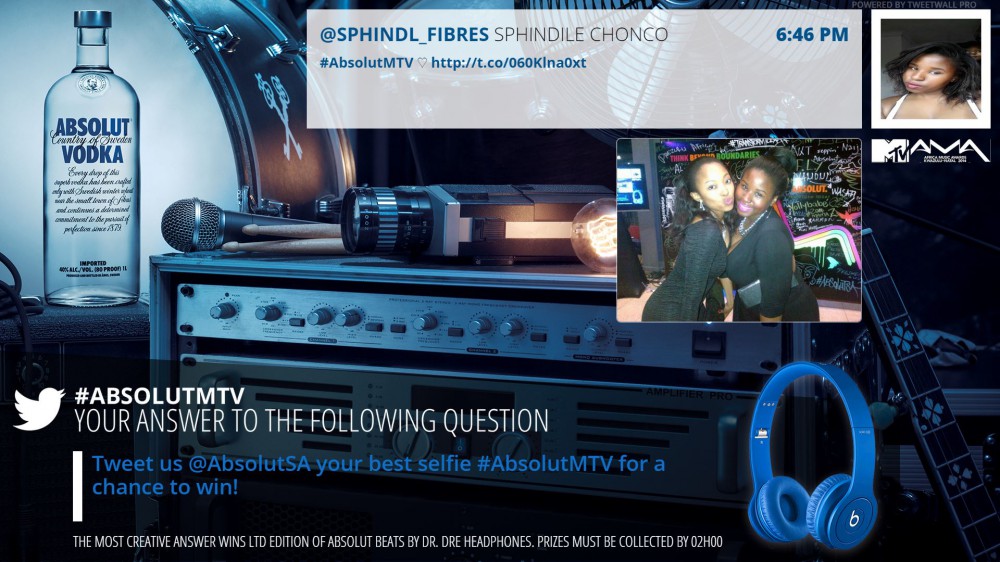 Absolut Vodka Black Box – Transform Today
Not happy with using one SocialWall for their "Transform Today" campaign, Absolut Black Box continued to transform into the night with a SocialWall that inspired attendees to vote.
Attendees were invited to step inside a black box of their choice where they experienced different forms of art that creatively transformed the viewer's reality. Choosing between fashion, digital art, photography or illustration, the images of the artist's work was integrated using the SocialWall Advertising feature. Absolut Vodka also invited them to enter a contest conducted by the SocialWall to win a piece of Art from Gogga, one of the featured artists.
By night, attendees were enticed to vote for the cocktail of the hour by the conveniently placed SocialWall at the bar. As #hashtag specific Tweets came in, the count grew for each of the competing cocktails in real time.
The result? Not only a fantastic day for all involved, but their event #hashtag trended on Twitter in Johannesburg and in the short evening of 6 hours had a reach of 172,490.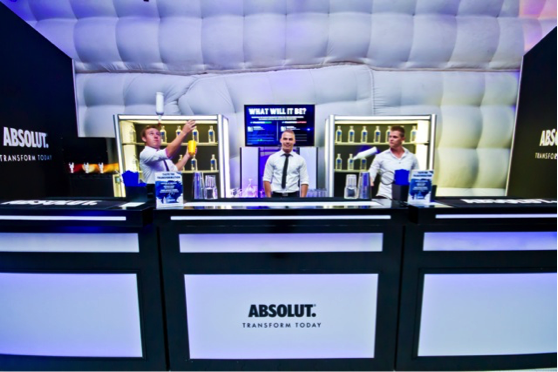 Having successfully carried out these great brand activations, Dino Metaxas, Head of Digital for Pernod Ricard Sub-Saharan Africa, said...
"Pernod Ricard brands (Jameson, Absolut, Olmeca, Malibu etc…) are known for their epic events. However with organizing and executing epic events come epic budgets! TweetWall Pro has given us the opportunity to drive buzz and discussion during and after our events far beyond the three, four or several thousand people attending into the hundreds of thousands if not millions across the social media landscape. Taking advantage of TweetWall Pro's services at our events is an Absolut no brainer giving us real tangible value for money in terms of media investment."
Following on from these successes, Dino has also taken the conversation back to the Marketing office with it's own unique activation. Check it out here!
As we said at the beginning, we love it when a brand embraces the power of the social conversation and uses it to raise brand awareness, and we feel very privileged when we are given the opportunity to contribute to such great user and corporate experiences.
We hope you can use some of these examples as inspiration for harnessing the power of social media – don't hesitate to give us a call and have a chat about how we can support your brand conversations and live events.