Strategically positioned amongst the staff, the SocialWall keeps the marketing team connected to the many brand activations and social conversations throughout the region as well as statistics relating to each individual brand, helping to identify the ROI from Social Media.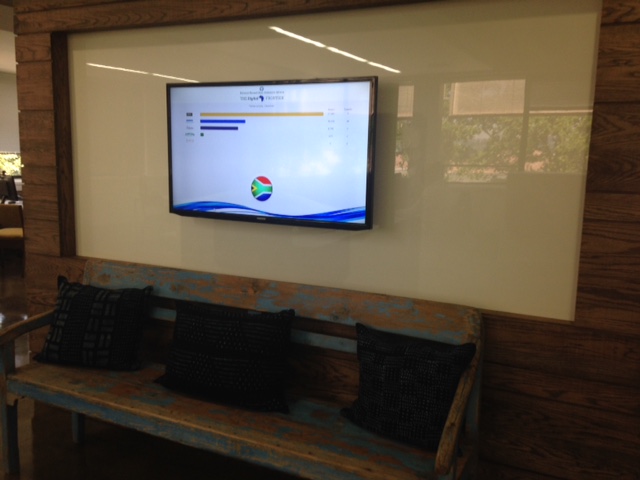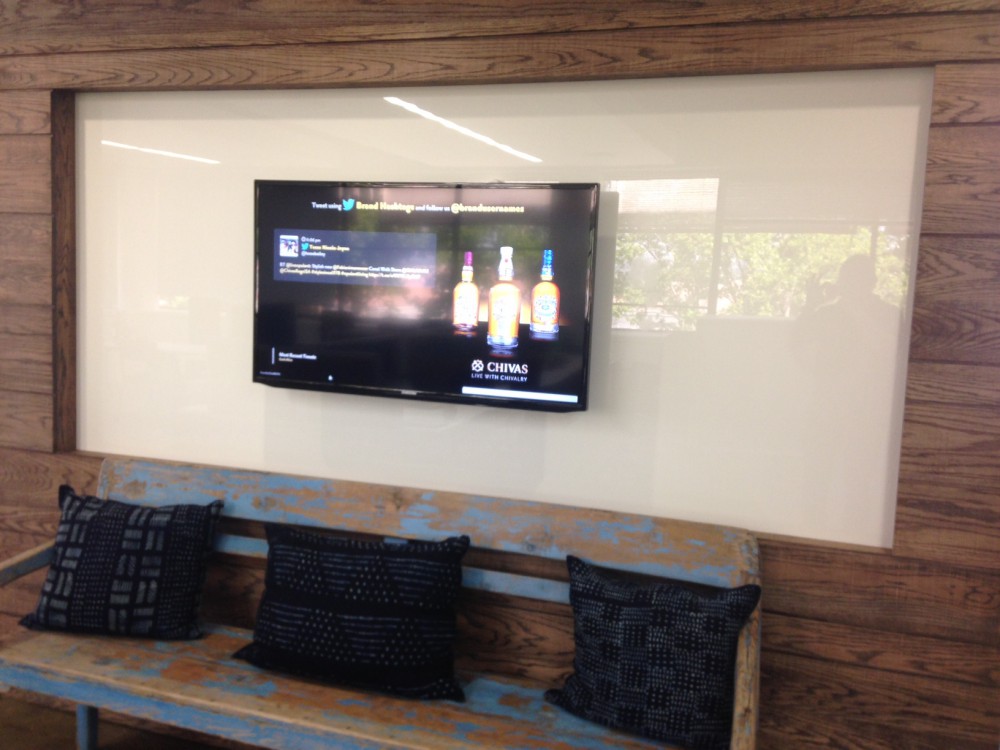 The SocialWall collects and displays Tweets that include the regions brand specific hashtags and mentions for Olmeca Tequila, Chivas Regal, Jameson Irish Whiskey, Ballantine's Whisky and Absolut Vodka. This content comes from general brand conversation as well as from live brand activations exponentially increasing brand exposure.
Each individual brand has it's own unique animation showing the most recent messages for a set duration, followed by data in the form of a chart that shows the reach and Tweet total per region for the brand. The SocialWall then moves to the next brand, displaying their messages followed by that brand's data, and so on, consistently rotating and revealing fresh content.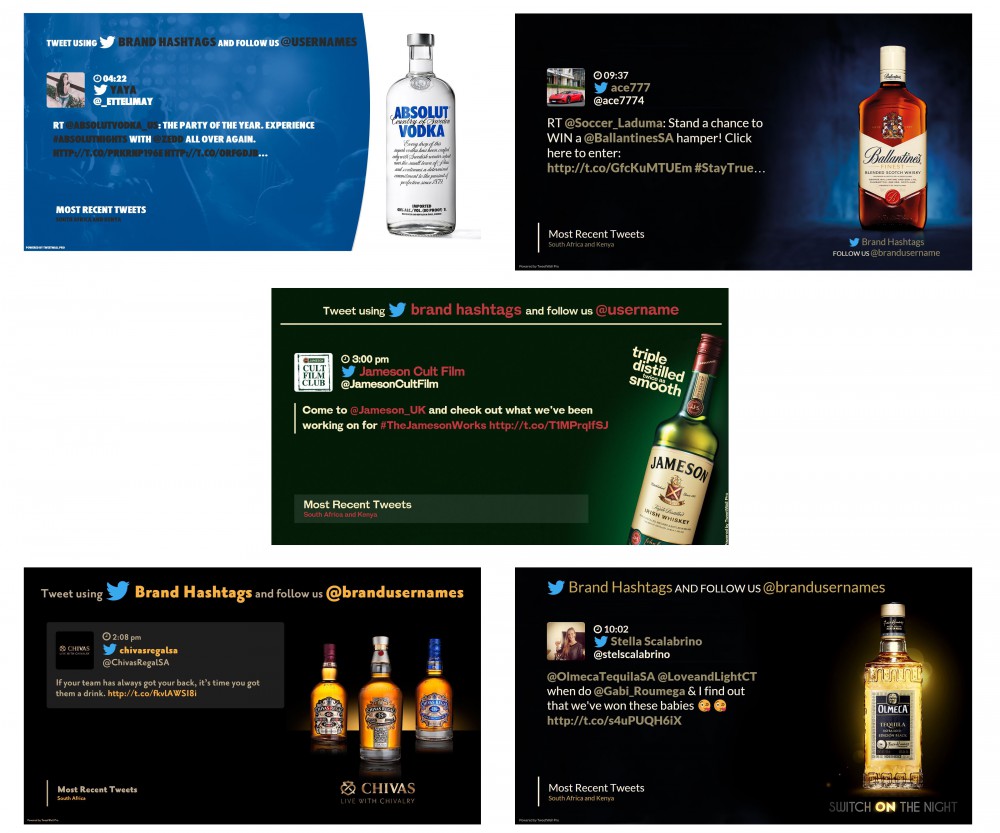 Exposing the social conversation and brand statistics dynamically in this way drives friendly competiton and inspires the marketing teams and Brand Managers to increase their social activity.
The data presented in the charts includes:
Monthly - Brand Summaries
Monthly - Country Summaries
Year to date Country Summaries
This dynamic data display supplements the reports that come standard with all our social walls (Pro plan) which include a full list of Tweets, shared pictures, Top ReTweets and Top @users. Find out more about our detailed Reports.
Check out the specific brand SocialWall animations above and an example of the data shown to the marketing team below.
Has this sparked any ideas for motivating the staff in your office environment? We would love to discuss possibilities with you, so why not give us a call today?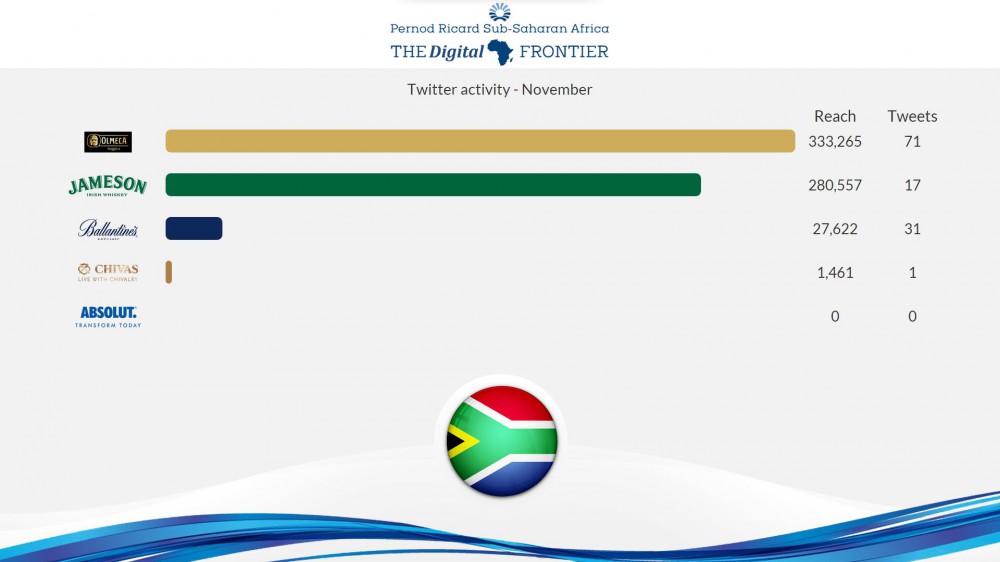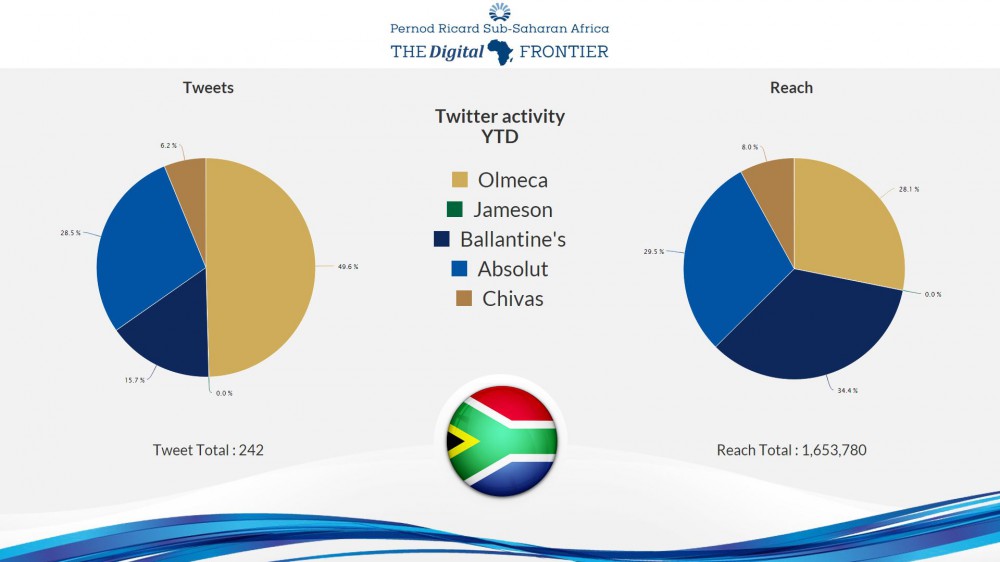 *Please note data quoted above is for demonstration purposes only.