Maintaining all of its original Hollywood glamour in its present reincarnation as London's most versatile venue, the event technology glitterati couldn't have felt more at home. Decked in dinner jackets and ball gowns, 500 of the industry's leading lights were treated to a fabulous four course meal, before Irish comedian Andrew Ryan steered the throng through the evening's main event - the awards themeselves.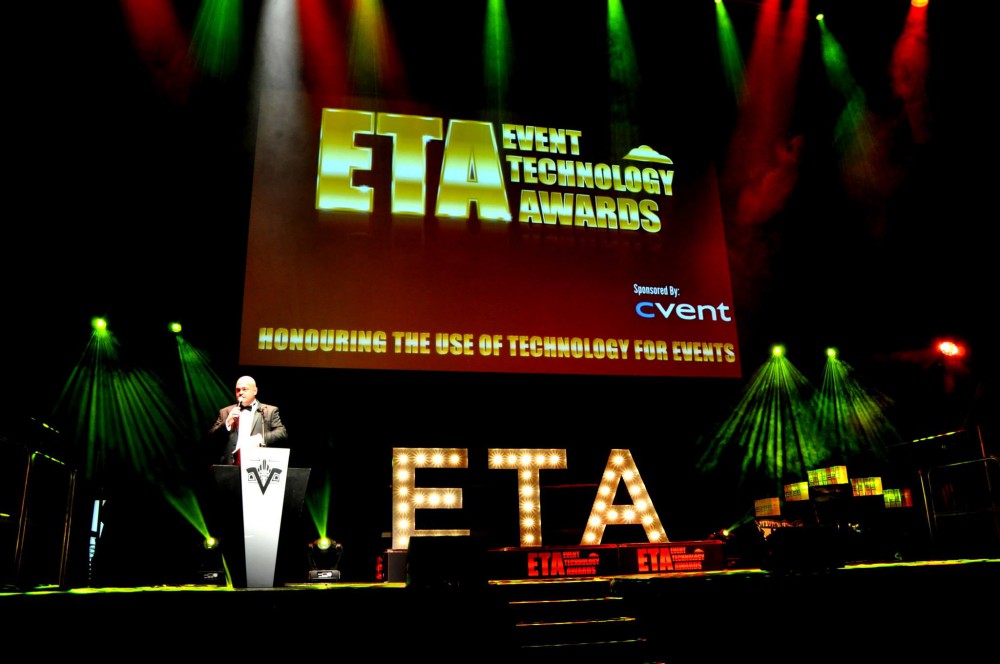 I'd like to say that for each prize, hush fell over the crowds, as the anticipation of the next award built, but we all know that keeping the event industry "hushed" is an impossible task! The reoom was filled with buzz, those in the event tech world letting themselves relax at the end of a busy 2014. Prizes were given for "best newcomer", "best ticketing technology", "best audio visual technology" and a dozen more before our category "best use of social media" was announced. Our new friends around table 38 drew a deep breath. The three of us from TweetWall Pro looked nervously at each other. We were in a catergory with seven amazing companies, so just to be shortlisted was a honour.
In his Irish drawl, Andrew Ryan spoke "and the winner is..." and in true X Factor style paused for effect. When he next spoke, it was as if time stood still. We couldn't believe it! Our project with New Era at the London NFL games had won! Well, if that didn't deserve another glass of bubbly, we don't know what would.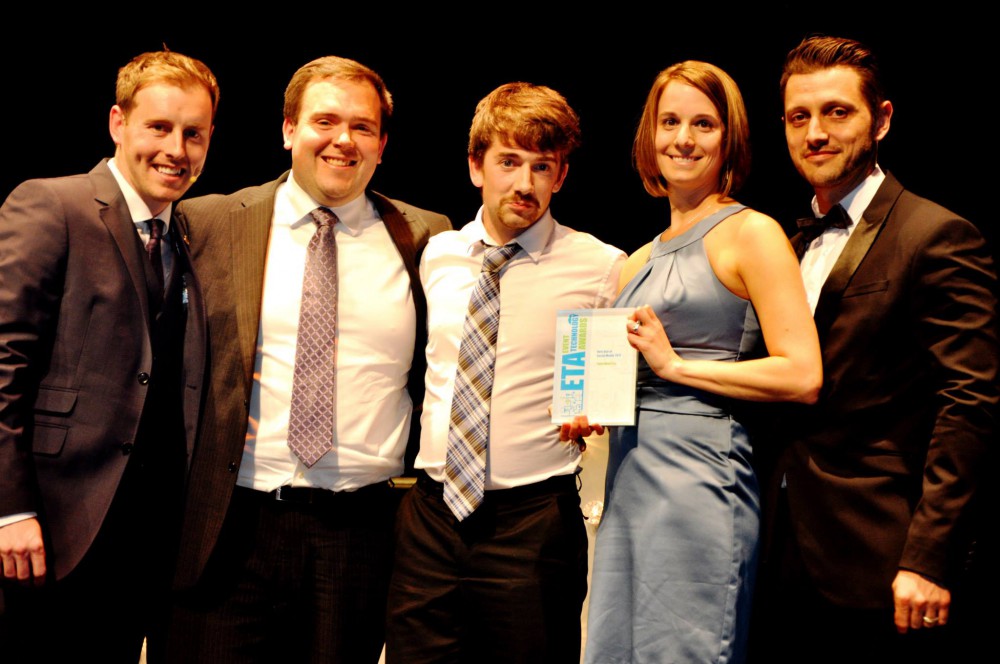 You can see our award winning activation here:
Don't forget to get in touch to discuss ideas for increasing exposure at your next event - we would love to have a chat