Since a couple of years, SocialWall Pro is used during the different sessions of the European Business Summit in Brussels. Let's talk with Joanna Nowak - Head of Operations and Communications.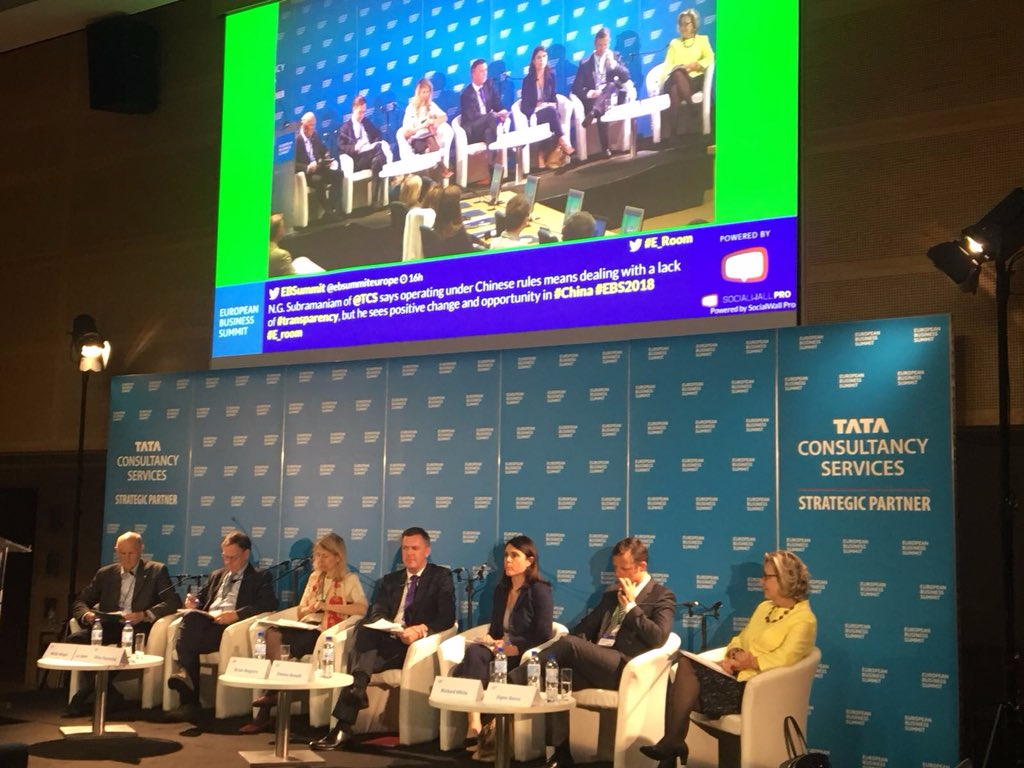 Why using a SocialWall in your event?
The SocialWall Pro offered us an opportunity to truly engage with our guests and speakers. At the European Business Summit we have sessions happening simultaneously and many guests couldn't join them all. Having SocialWall Pro in the main networking areas was incredibly helpful for those guests who wanted to follow the session via social media. In addition, I believe that being able to follow the conversation on social media and engage in the discussion there, offers our guests a chance to feel truly a part of the event. I cannot image organising another event without the social wall and I will always choose to work with SocialWall Pro - you are a company with event professionals who understands the needs of event organisers and the audience.
What did you especially appreciated from SocialWall Pro?
You were also incredibly helpful with our partner - Cambre, which I really appreciated. I am also grateful that you took the time to train the Cambre consultants. I really appreciated all the help, especially so closely to the EBS event.
Would you recommend SocialWall Pro for use in other events?
I wouldn't hesitate a minute to recommend you to our partners and colleagues
A last word? ;-)
I would like to thank you for the amazing cooperation this year! It was a great edition and the SocialWall Pro has been incredibly helpful in reaching out to our guests offering a great event experience.
Joanna Nowak - Head of Operations and Communications at European Business Summit