We are excited to introduce you to our new partner, ScreenCloud.
If you ever use screens to display content at events, you need to keep reading!
What is ScreenCloud?
Put simply, it's "Simple Digital Signage for any Screen".
What we love about ScreenCloud is that, not only does it let you display pretty much any kind of content on screens, but it's also super-easy to use without needing to get your hands on any special equipment - if your screen is an Android TV, you're all set, if not an Amazon Fire TV or Chromecast is all you need to plug into a flatscreen TV.
How ScreenCloud works
Once logged in, you land in the dashboard where you are greeted with helpful instructions on how to pair your screens with ScreenCloud.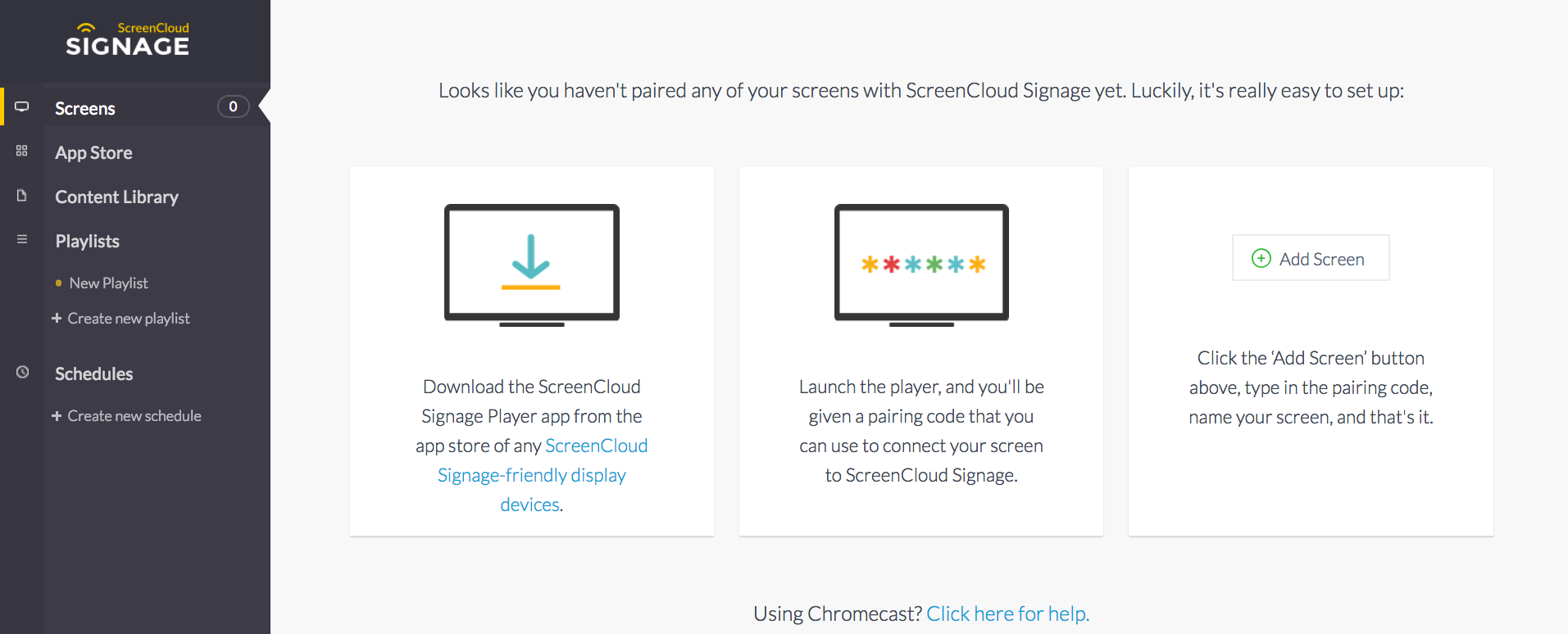 Then all you need to do is create a playlist and start adding content. You can't go wrong as the instructions guide you through the process.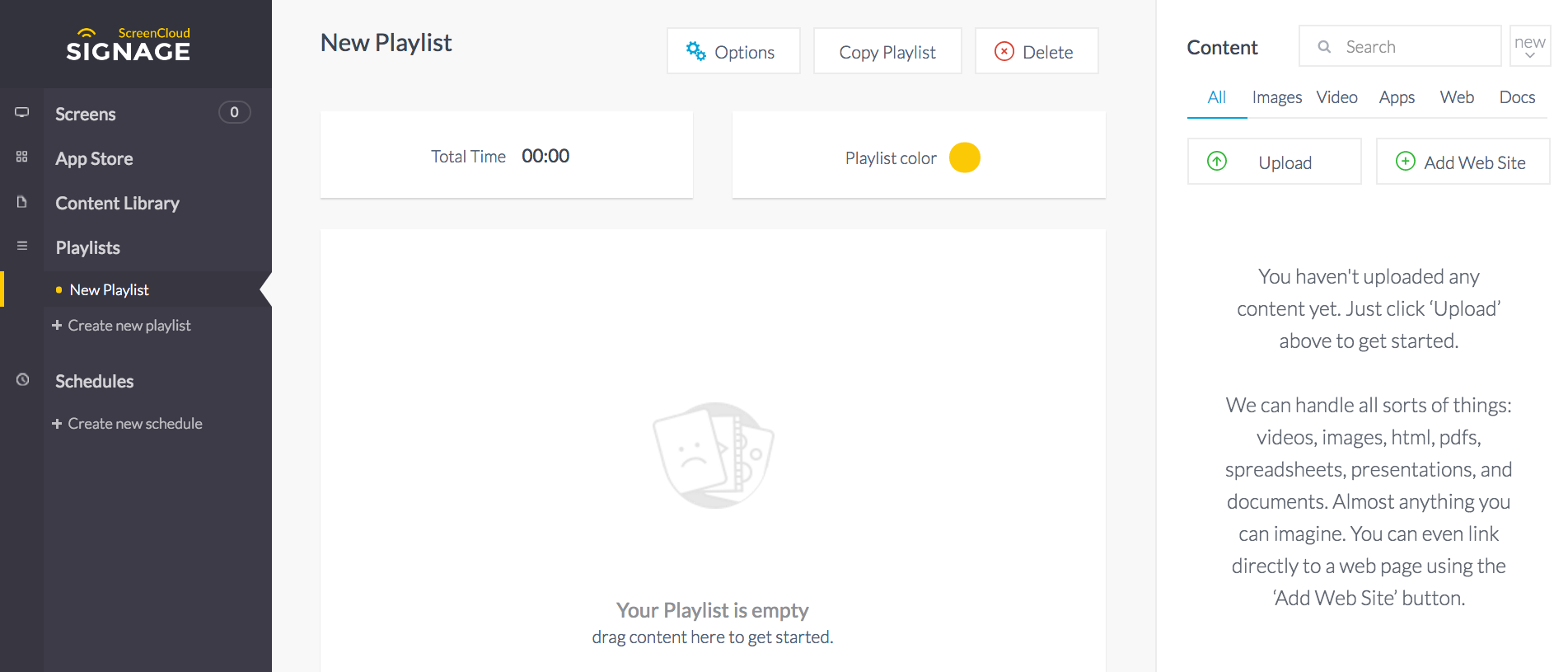 Once you've uploaded content on the right, you simply drag and drop it into the Playlist in the center of the screen, where you can set the duration for each piece.
To add your social wall to the playlist, use the Add Web Site button and insert the social wall URL.

Next you just need to schedule when you want your playlist(s) to play.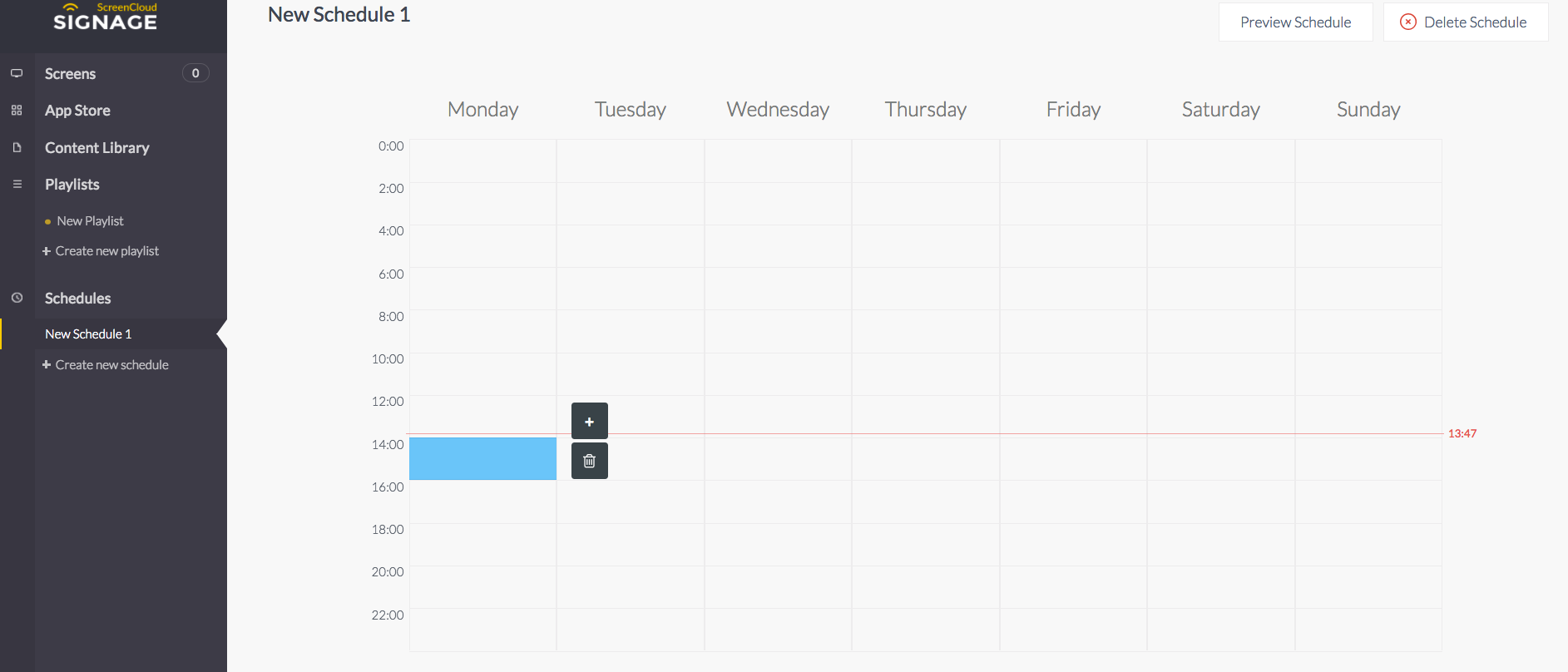 In addition to being able to display images and video, you can also share documents and web pages, and for everything else, there's a comprehensive range of third party app integrations available in the App Store.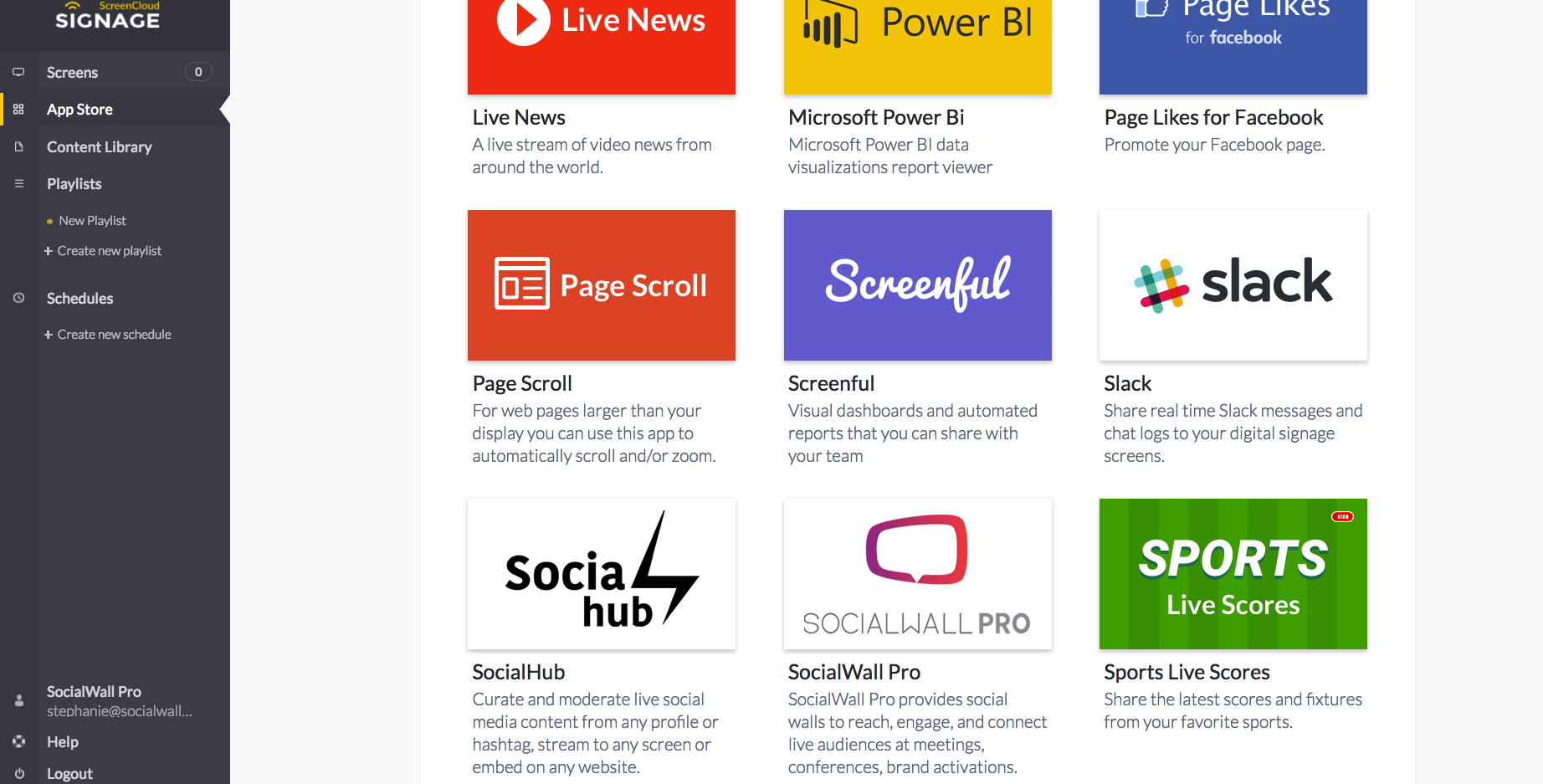 How can ScreenCloud help an event professional?
If you have a variety of content to display at your event, You're going to find this digital signage solution priceless.
Scheduling everything that you need to share with your audience in advance lets you "set it and forget it" with seamless transitions so your content flows and isn't interrupted while you or your AV team pull down one set of content to set up the next.
You can share:
The event social conversation on a social wall (from SocialWall Pro, of course!)

Display menuboards before lunch

Let them catch up on the latest news or sports headlines when it's time for a break

Share an event calendar

The weather forecast for the next few days

Play a stream of YouTube videos

Put a simple message on the screen
There's a whole lot more too which you can find in their App Store.
Try ScreenCloud for FREE!
Yep, that's right, there's a free trial available on their website which gives you full access for 14 days and they offer 25% discount for non-profits and educational use.
You can also find out about ScreenCloud and other partners that offer solutions compatible with our social walls on our Partners page.
We hope you love using ScreenCloud as much as we do!
The SocialWall Pro Team