Why do all the hard work when you don't have to?
Organizing the messages that are pulled into your social wall is easy with our Tagging feature, helping to segregate messages for use with other social wall features, and for easy retrieval or follow up later.
When you have a low or moderate number of messages manual Tagging works just fine, but once your social traffic starts to ramp up, or if you decide on several different Tags to apply for different purposes, it becomes more challenging, increasing your chance of missing some or applying the wrong Tag to the wrong message.
That's when Auto Tag comes to the rescue!
How hard is it to set up Auto Tag?
It's really easy - just follow the steps below.
1. You will find Auto Tag by clicking on Moderation in your social wall Dashboard.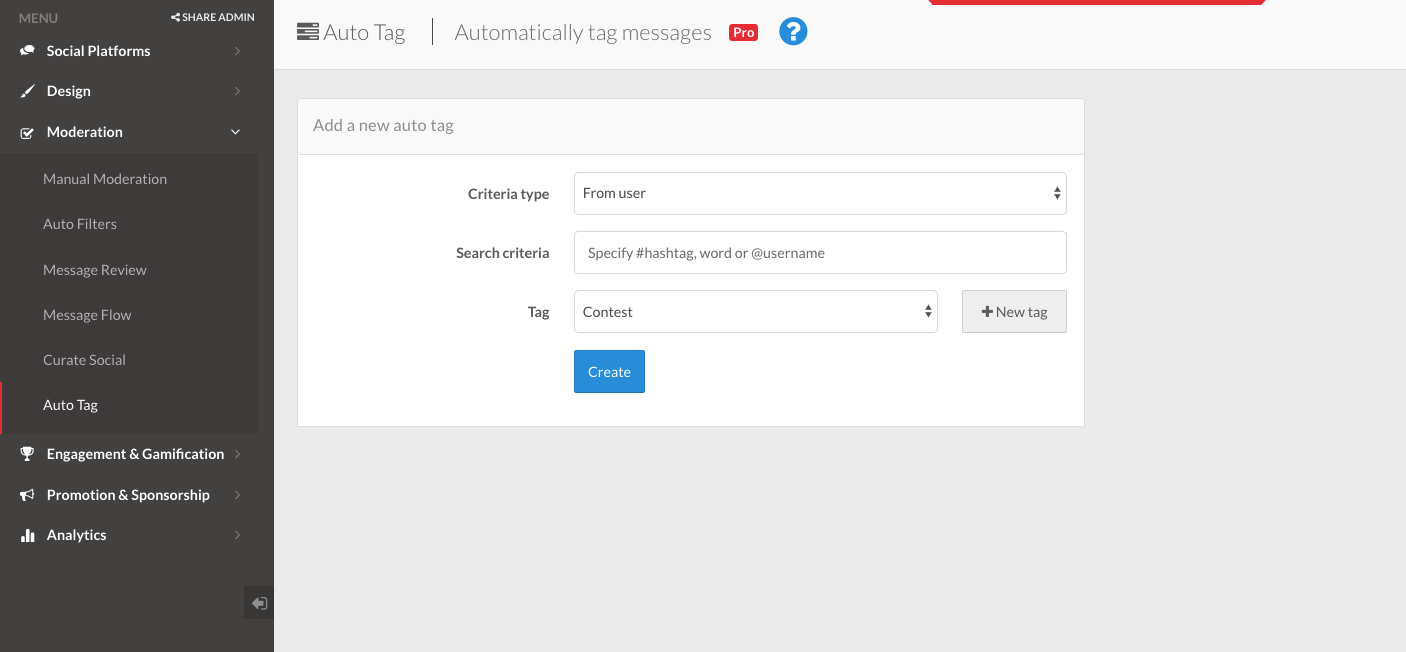 2. Select the criteria type - choose either a specific user or Word/#hashtag/@mention that has to be included in the message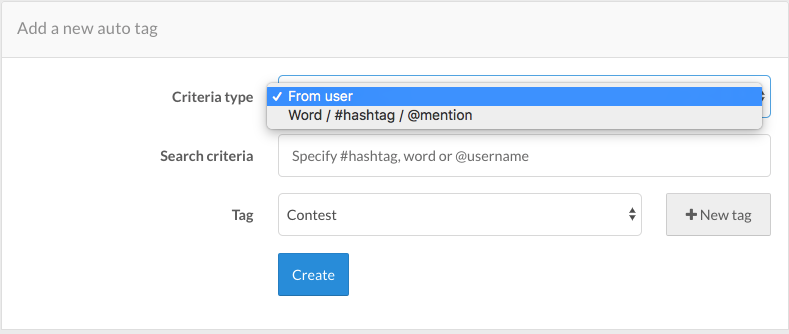 3. Complete the search criteria - the specific #hashtag, word or username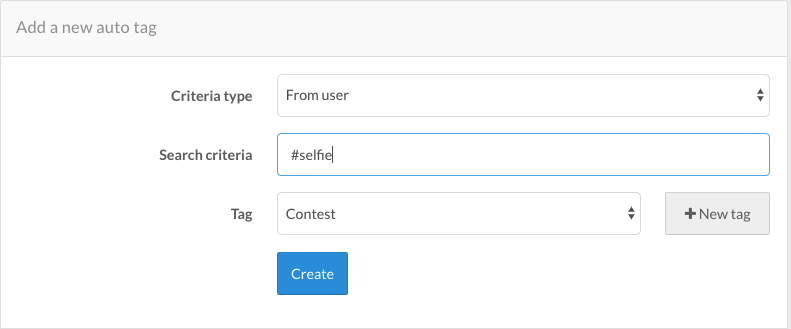 4. Select an existing Tag or create a new one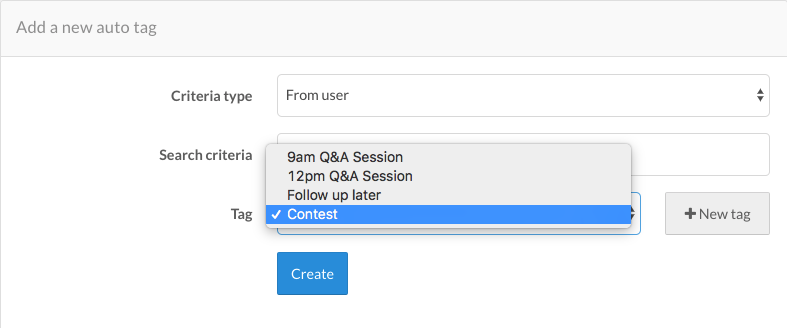 5. Click on Create
That's it - all done!
Of course, you can also add or remove Tags manually in Manual Moderation or in Message Review if you need to.
What other features can Auto Tag be used with?
Photo Grid is a great new feature that you can enjoy with ProTool. It breaks away from your social wall temporarily to display a gallery of images that have been pulled into your live wall.
Auto Tag feeds messages that fit the criteria you set, to Photo Grids that you create. It works a treat when you use it with the scheduler to display Photo Grid at regular intervals - once it's set up, you can forget about it. Take a look at what you can do with Photo Grid below.
Who doesn't like to win a prize?
Posting on social media is even more irresistible when there's a goal in mind, so if your social wall is attracting a high volume of traffic, you can save so much time AND avoid making mistakes by asking your audience to quote a specific hashtag in their messages, and having Auto Tag sort through the messages for you.
Contests are included with the ProTool package.

How can Auto Tag streamline your Q&A Sessions, Keynotes or Panel Discussions?
When you think of a social wall, you most likely think of messages appearing in "real-time" or "in the moment", and that's exactly what you get.
But there are times when you want to access specific messages, or groups of messages to display or refer to at key points during your event, which is why organizing them with Tags is so useful in finding them when you need them.
That's where Auto Tag can be really handy - just let your audience know the hashtag or keyword to use, or the speaker's @username to mention in their messages and let Auto Tag do the rest.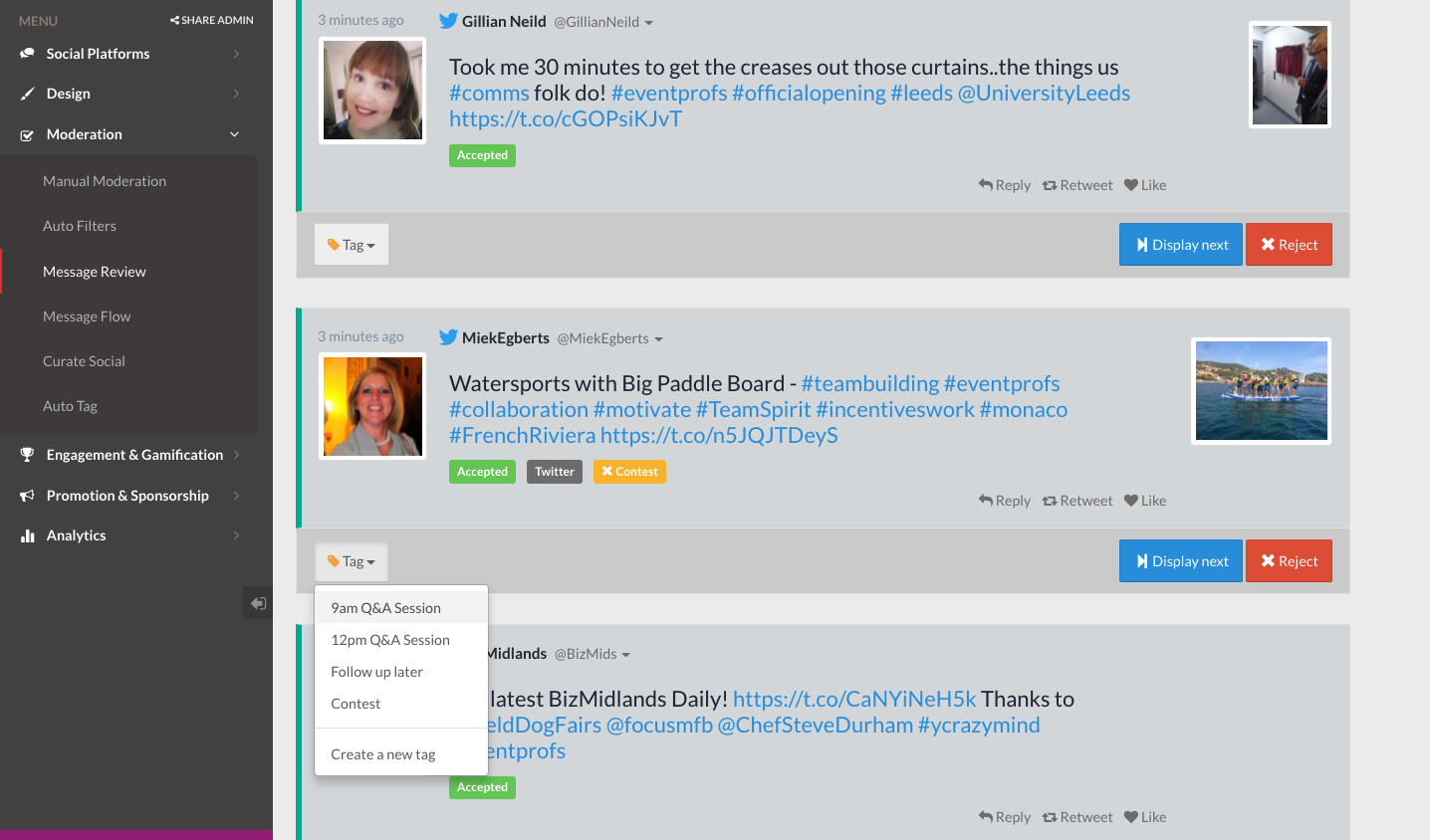 So, there you have it, everything you need to know about Auto Tag and how it can help you save time and energy while getting the most from your social wall.
You'll discover a wide range of helpful articles on using social walls and social media in our blog, so make sure you check them out. A couple that event planners regularly find useful are 8 Common Mistakes Made by Event Planners Using Social Walls (And How to Avoid Them) and Why Use a Hashtag for Your Event, Conference, or Brand Activation.
Don't forget to give our free demo a try and test out some of the features that could give your social a boost for your next event.
Come back soon!
The SocialWall Pro Team