What's the biggest mistake of all?
You know we're going to tell you it's NOT using a social wall for your events - if you're not sure Why You Should Use A Social Wall click on the link to find out!
Many of our clients tell us how social walls have effectively increased audience engagement and excitement before, during and after live events, but on some occasions, they don't create the results event planners may have hoped for, and it's often down to the same common errors.
Check out our list below to make sure you avoid the same mistakes other event planners have made:
1. Not selecting the right social platform
Where does your audience hang out?
If your attendees are actively engaged in your Twitter community, make sure you use a TweetWall, or a social wall that includes Twitter. If they are more responsive on Instagram or Facebook, then make sure you have them covered too! Selecting the right platform or mix of platforms will keep the conversation flowing both on the social wall and in your communities and make it easy for them to participate.
Of course, there are some events, conferences or company meetings that need to be kept private. It's no good having a TweetWall if you don't want information shared with the whole world on Twitter.
That's where SMS and web messaging work perfectly! Providing a local phone number to send text messages to, or sharing a link to a web message form with your attendees makes it easy for them to join the conversation. Most people these days can access one or both of these no matter what type of phone they have.
Or why not add SMS or a web messaging option anyway, for those attendees who don't "do" social media?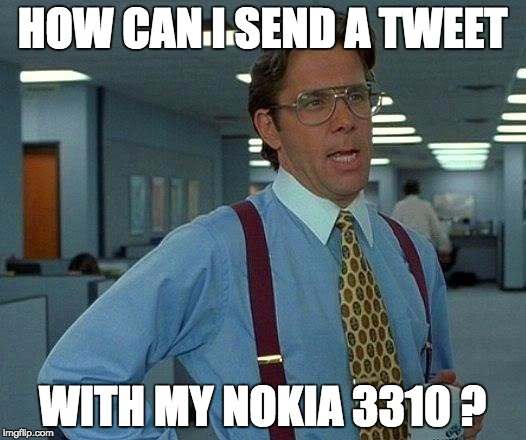 Benefits of choosing the right platform(s):
More conversation
More engagement on your live wall and on social
Attendees are happy using the social platform they are familiar with
Increases your social reach and awareness of your brand or event
2. Choosing a bad hashtag
We cannot stress enough the importance of choosing a good hashtag. Here's some examples of the "bad" and the "good" to get you on the right track:
Examples of Bad hashtags:
Too long - many people find typing on a phone a challenge. The longer it is, the more likely they will make a typo or just get frustrated and give up!
Not unique - research your intended hashtag before you decide on it to make sure it's not already being used. One of our clients learned this the hard way when they chose a hashtag that happened to be the title of a very popular singer's new release, needless to say, there was a LOT of conversation on the hashtag that wasn't relevant to their event.
Hard to remember - if people have to think too hard to remember the hashtag, they won't use it, even if they are talking about your event.
Negative connotations - this one should be pretty obvious but be especially careful if you plan on using a hashtag made up of the first letters of the words in the event name.
Easy to mistype - especially if it's similar to another word or is one that people commonly misspell.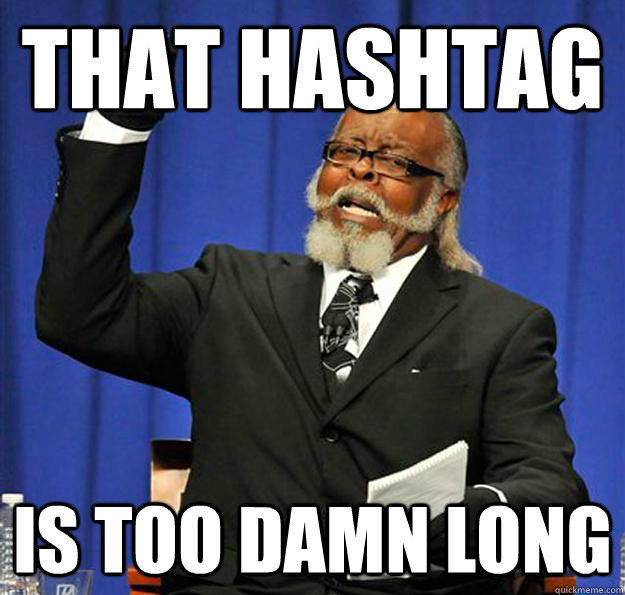 Benefits of good hashtags are:
If it's easy to remember attendees will use it more and spread the word about your event
If it's relevant to your brand or industry, you are likely to attract more followers in your target audience
A short hashtag means fewer typos and more room for your audience to Tweet about how great your event is, within their 140 character allowance
A unique hashtag lets you keep the conversation around your event focused on the right things. Make it easier for your social wall moderators and Twitter/Instagram users to find engaging content about your event, without having to scroll through hundreds of meaningless posts.
Unfortunately, you can't stop people inventing their own hashtags, nor prevent them from making typos. That's why it's important to make sure the social wall you choose allows you to add any that you discover, at any time, so they don't miss their chance seeing themselves on the big screen! (In case you're wondering, our social walls allow you to add an unlimited number of hashtags, usernames and other criteria at any time.)
3. Placing social wall screens in the wrong location
If your guests can't see your social wall, they aren't going to interact with it!
We have seen some amazing screens displaying live walls at entrances and check-in areas, but without additional screens in high traffic or high visibility areas inside your event space, attendees aren't going to be encouraged to talk on social about it.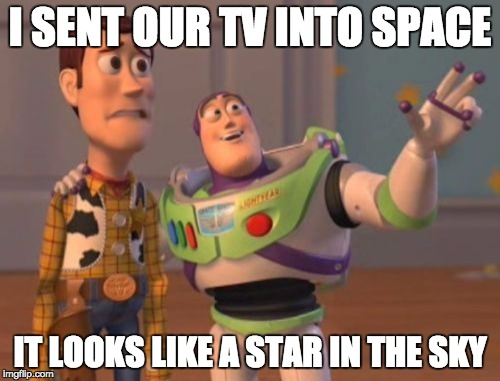 Try to place screens where people aren't going to miss them, and where they might have the opportunity to interact with the social wall, such as breakout or rest areas. Don't forget they can also be projected onto walls in areas where it's not possible to install a screen, as you can see in the picture below, which is next to a moving walkway.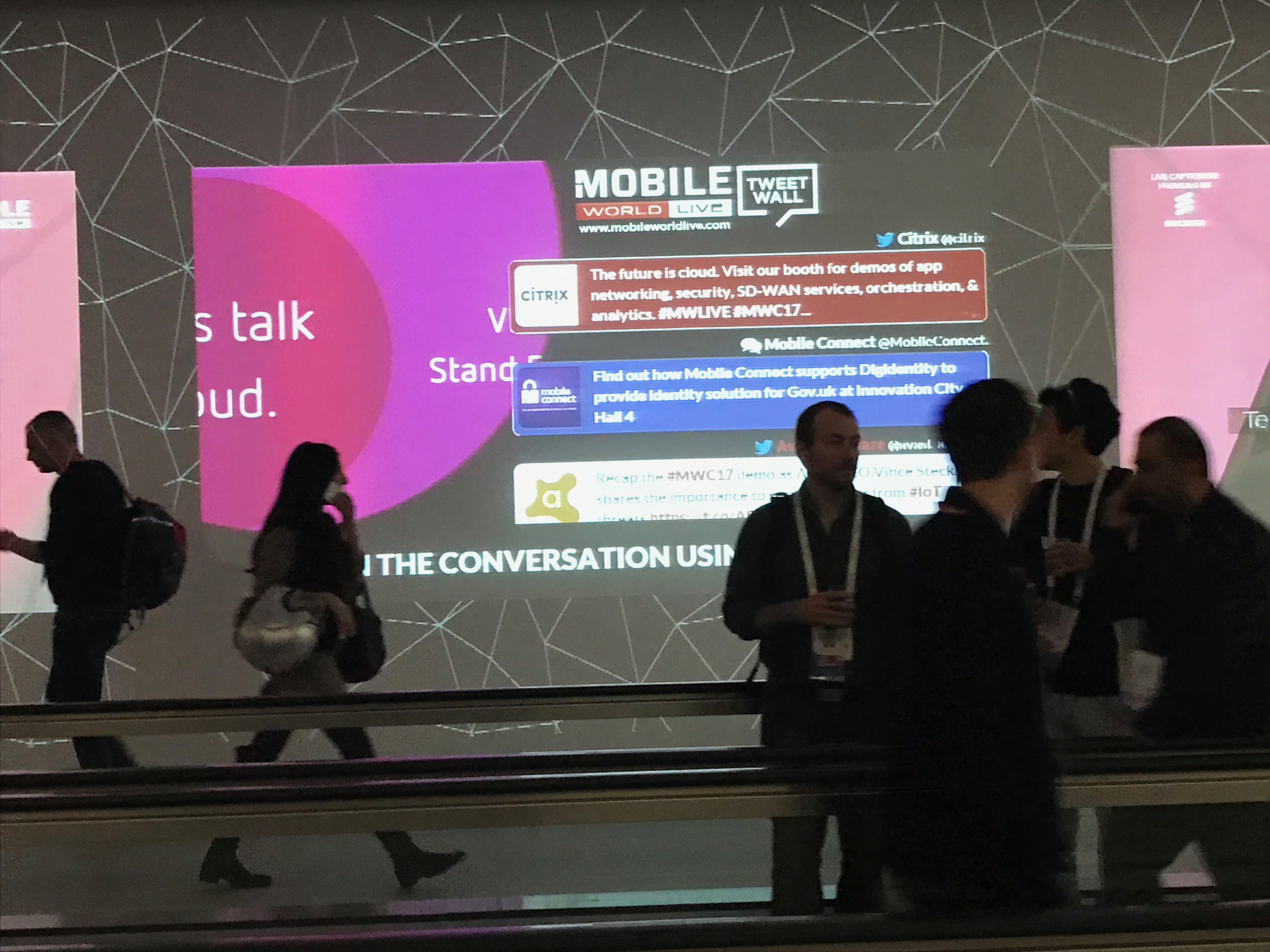 Benefits of finding the perfect location:
Your audience will be more likely to engage in the conversation.
It motivates them to talk about your event so they get their moment of fame on the big screen.
It presents social proof, and subtly nudges them to connect on social so they don't suffer FOMO (Fear Of Missing Out).
Additional revenue opportunities can be generated by integrating sponsor logos, or interrupting your wall with advertisements.
4. Using a social wall that doesn't include moderation
Seriously, you NEED a way to moderate the content that appears on your live wall!
Remember that your social wall showcases real messages from real people who post on social media networks which are accessible to anyone with an internet connection - the conversation is not restricted to the people at your event. Even if your event is for adults only and your audience is not opposed to swearing and inappropriate images, it's unlikely that any event planner would welcome unsolicited advertising, or abusive comments about VIPs, sponsors, or exhibitors being showcased for all to see. (And repeated as most social walls randomly shuffle and re-display content).
The most common conversation we have with event planners who have used other solutions previously is whether our social walls provide moderation, as they've learned from experience that it's a necessity rather than a luxury.
Benefits of using moderation:
Removes the fear of the unknown appearing on the big screens.
Improves the quality of content that appears on the live wall so it's more interesting and encourages more engagement.
Provides the opportunity to address potential issues before they become a big problem - if someone complains that the air conditioning is too high or that the bathrooms aren't working, the moderator has the opportunity to fix it before other attendees notice there's been a problem in the first place, and, of course, can stop it being announced on the live wall.
If you feel the need to remove a message that's previously been accepted, you can find it and reject it to make sure it doesn't appear again.
All of our social walls come with moderation as standard, even our entry level BasicTool - it's as easy as Accept, Reject and Save For Later - see below.

5. Lack of design optimization
Don't decide on a design before you ask yourself these questions:
Where will it be placed?
Any design on a big screen can be impacted greatly depending on its immediate environment.
The colors and clarity may look stunning inside a venue, but take it outside and people could struggle to read the text! For example, yellow text on an orange background looks great in a dark room but is almost impossible to see outside. As a general guide, try to aim for contrasting colors - black and white are good (but not very colorful), red on yellow generally works well, and red on blue is not usually a good combination.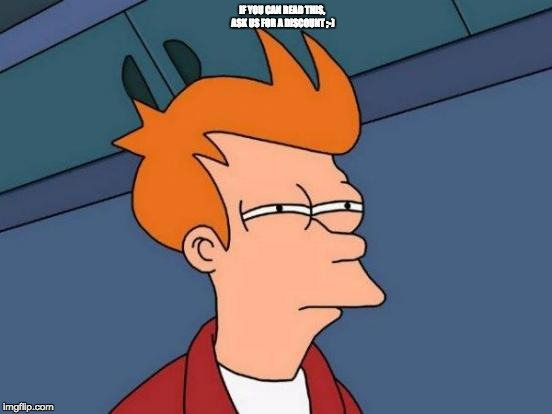 You don't have to worry about this too much if you plan on using our solution because both BasicTool and ProTool let you change colors on the fly, other solutions may not offer so much flexibility.
What type of social content is expected and how much?
If you have tried our free demo you will have noticed that there are many different templates to choose from, which have a range of different features:
Single message displays - these are great for spotlighting your audience individually so they all get their moment of fame on the big screen, and are perfect for small to medium sized events where huge amounts of traffic aren't expected.
Multiple message displays - 2, 3, 4 or more messages displayed at the same time, scrolling in one at a time. If you expect a high of traffic driven to your event hashtag then these may be better for you. These are also perfect for creating a "social hub" or community feel either as your main featured social wall, or on smaller screens in networking, breakout, or refreshment areas.
With or without images - think carefully before deciding to use a social wall that doesn't feature images attached to the Tweets and posts, though if your audience uses Instagram then images are a must. Video can also add yet another dimension to attract more attention! There are certainly times when text only message is more appropriate, such as question and answer sessions, so weigh it up first.
Streaming social media alongside additional content - film premieres, TV shows, and conference keynotes are perfect times to use Ticker Style social walls. The Tweets scroll or flip on the bottom portion of the screen while alternative content fills the rest of the space. Ticker style walls typically don't display any attached images.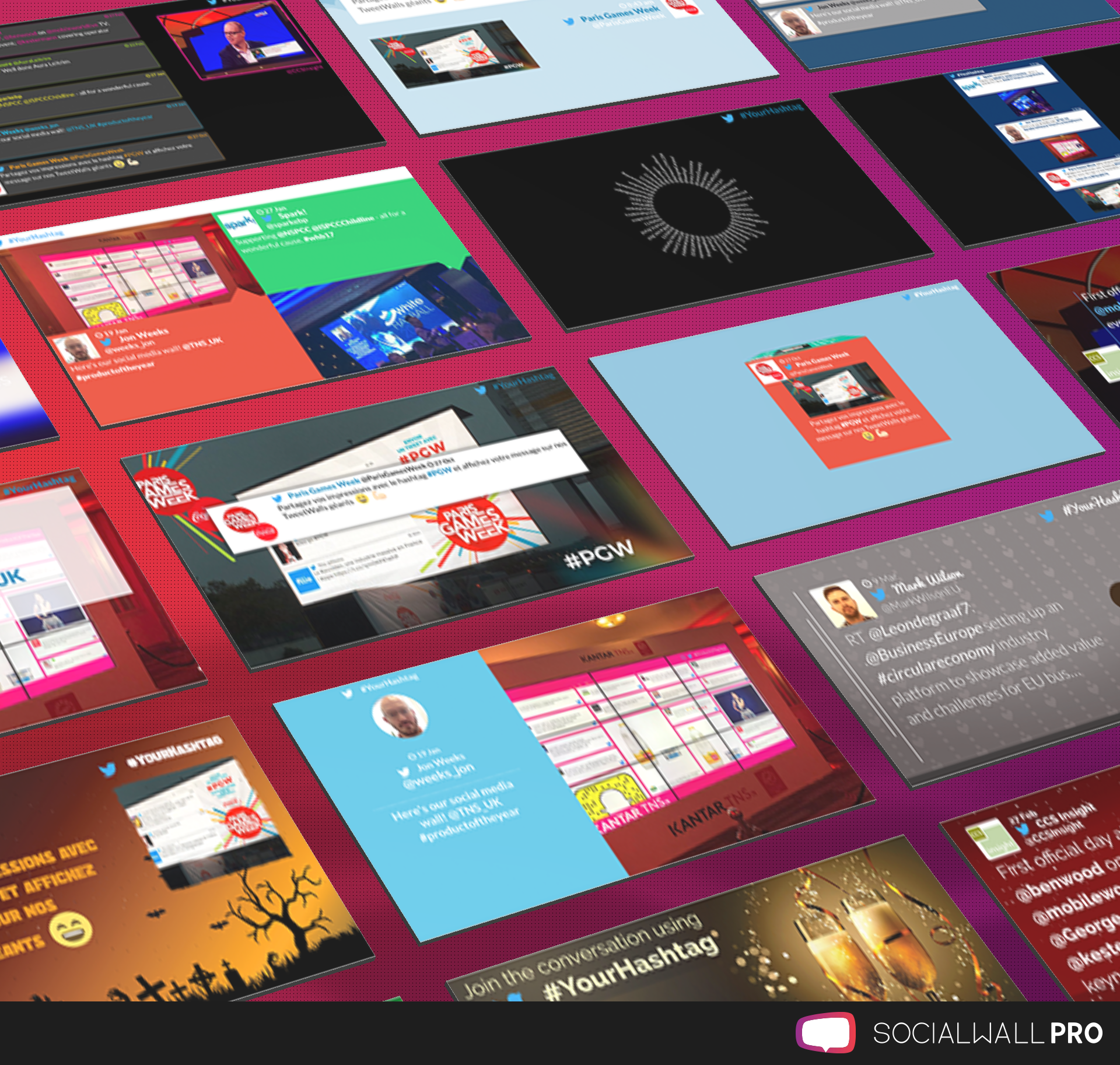 [Above: a wide range of social wall template designs]
Should it coordinate with the event or brand logo and colors?
Don't let your social wall stick out like a sore thumb!
Let it shine for all the right reasons by changing the colors, adding your logo or even uploading a unique background. You can change the colors of the text, background etc. on all our social walls, but you will need ProTool to upload a logo and/or background.
Don't forget to think about integrating sponsor logos for additional revenue opportunities.
6. Little or no promotion of the hashtag
If your event hashtag is not obvious, no one is going to use it!
It could lead people to invent their own, but whether they make one up, or don't use any at all, it will be much harder to track the event conversation.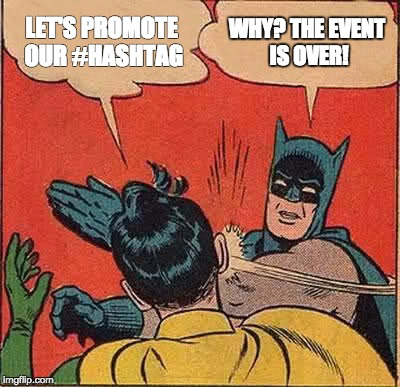 Your event hashtag needs to be included in every communication about your event including (but not limited to):
All newsletters/emails
Email signatures for all event staff
Automated emails - confirmations, reminders etc.
Event web pages
Online and offline sign-up/registration forms
Banners, signs, tablecloths, screens and anywhere else you display your event logo
In your social media profiles/bios
Also display the hashtag on signs in the breakout, refreshment, and networking areas too!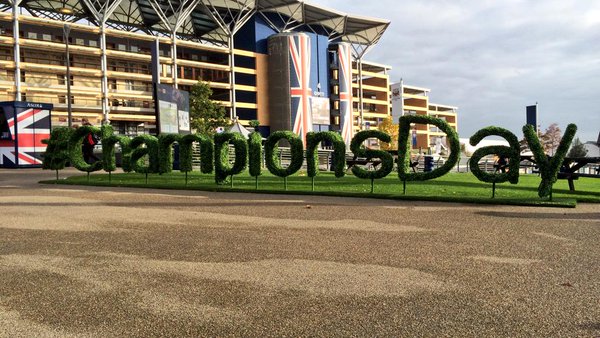 [Above: A great creative way of displaying a hashtag that you can't miss!]
Read this article to find more examples of how event planners have found Great Ways to Display Hashtags at Events.
7. Not using Gamification features
If you are using a social wall for your event, chances are that one of your goals is to boost social reach and engagement.
Leaderboards and Contests are perfect for adding a competitive element, driving your audience to post more messages and is great in tempting those who are usually more reluctant to join the conversation. Entice even more engagement by throwing some prizes in the mix!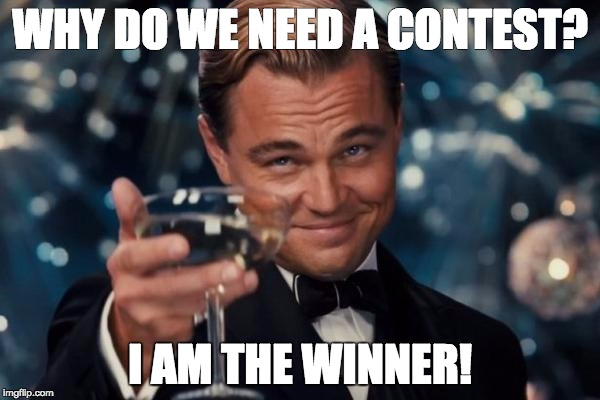 8. Underestimating the opportunities in the post-event analytics
We know, not everyone likes number-crunching and scrolling through Twitter and other social channels to gather and analyze all the content!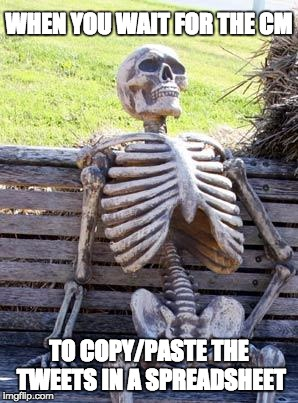 But our post-event analytics contain so much more than reach and number of messages. Don't waste the range of content and engagement opportunities that could keep the conversation going for months to come, and then re-use it to get your audience excited leading up to the next event:
Find the top influencers, and follow them and other users directly from the report.
Download a zip file of all the event images to use on social, and maybe create an event Facebook album or a slideshow to share.
Download a csv file of all messages for review or use some as quotes after the event, or through the year.
Follow up with Leaderboard and Contest winners after the event.
Compare analytics year on year or event by event so you can figure out which elements are worth spending more or less time on.

So, how do you feel about using a social wall now? If you have used one before and not seen the results you hoped for, we hope we have helped you identify how much value they can add to your events, and if you haven't used one, we hope we've helped you get off on the right foot when you do decide to. Something you might find useful is our step by step guide on Planning For Your Social Wall.
As always, drop us a line if you want to talk to us about your event, and if you haven't tried our free demo yet, or you want to explore the features and pricing on of our BasicTool and ProTool just click on the link and have a play!
See you next time!