If the marketing strategy for your next event doesn't include using a social wall, you're making a BIG mistake!
How does a social wall work?
Social walls, also known as Twitter Walls and live walls, gather social media posts by using criteria you set. This could be by #hashtag, keyword, mentions of specific @users, or from specific @users.
The social posts collected are then either pushed directly through to the live display or go to Moderation where you can choose to accept or reject them.
By displaying the social conversation on screens at your events, or even on your website, it encourages your audience to join in the conversation so they can see themselves on the big screen.
How does your marketing campaign benefit from using a social wall?
Placing an advertisement on social media costs money, so why not inspire your audience to share their excitement, images, and thoughts and promote your brand for free?
Social posts from your event or brand can often seem over-promotional. Let your audience can be your greatest copywriters, sharing their excitement and social proofing your brand or event in a way that's authentic and resonates with their followers online, and those watching the social walls.
Use the social wall gamification and engagement tools to amplify your campaign.
With over 18 eye-catching designs (which are customizable by the way), our social walls can't help inspiring audiences to join the conversation.
Watch the video below to see a selection.
But displaying the social conversation isn't all that our social walls do!
There's nothing like a bit of competition to spur people into action, and that's why we include the following gamification features with our ProTool social walls:
Entertain your audience with scheduled contests throughout the event offering the chance to win prizes.
You decide if you want to pick a specific winner or have the social wall pick one randomly from criteria that you set. Our unique tagging feature lets you organize users into groups, which can be done manually or automatically using Auto Tag - perfect for task driven or #selfie competitions.

Interrupting your social wall with a Leaderboard initially grabs attention, and then drives your audience to compete against each other for the top spot.
Make sure you schedule yours to appear at regular intervals and don't forget to prevent your brand from appearing in the top three by adjusting the filter settings... unless you want a chance to be the winner, of course.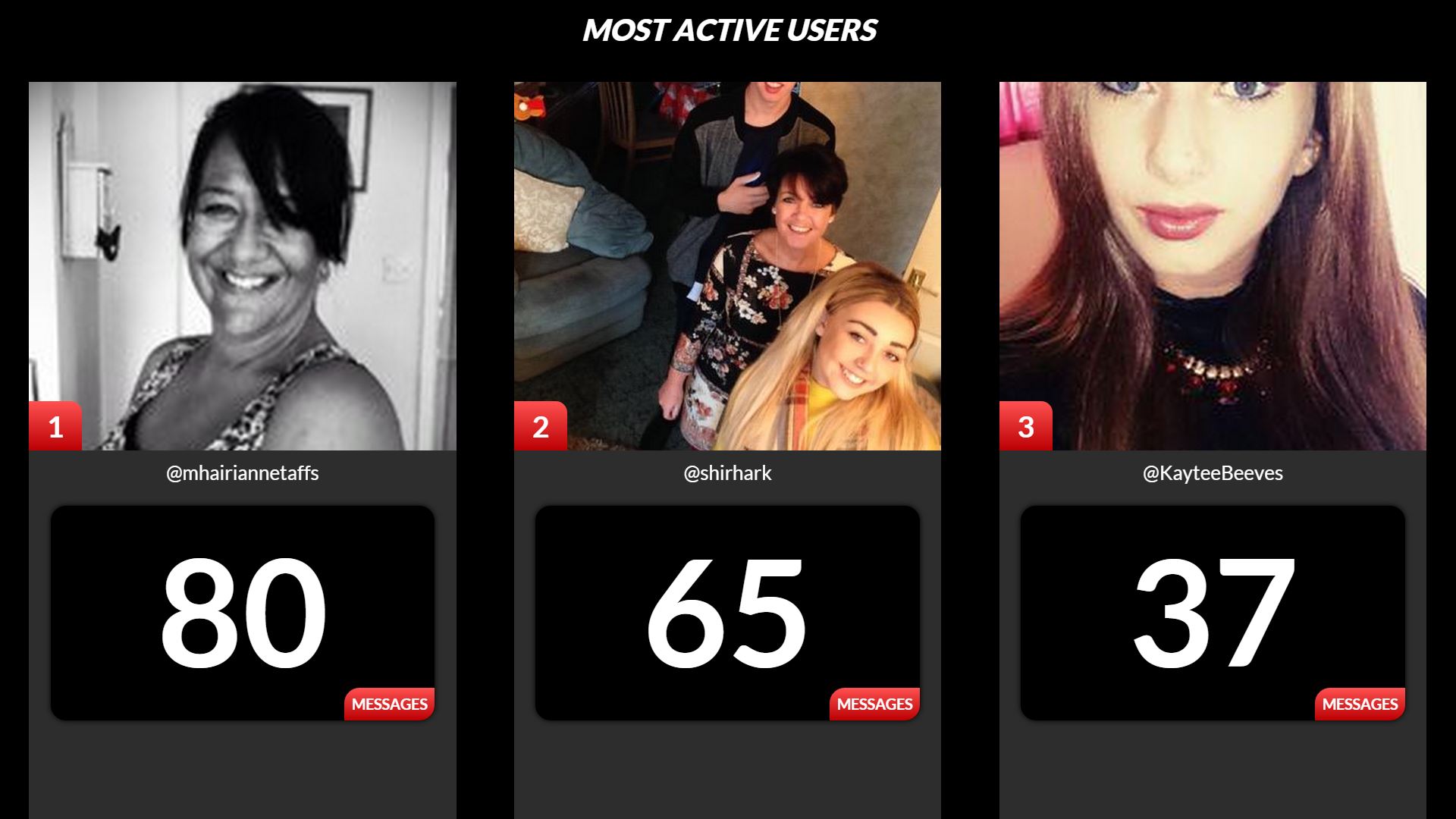 Spark competition and encourage your audience to create quality, fresh, ReTweetable content that's interesting and relevant to everyone at your event and their followers with a Top ReTweets Leaderboard.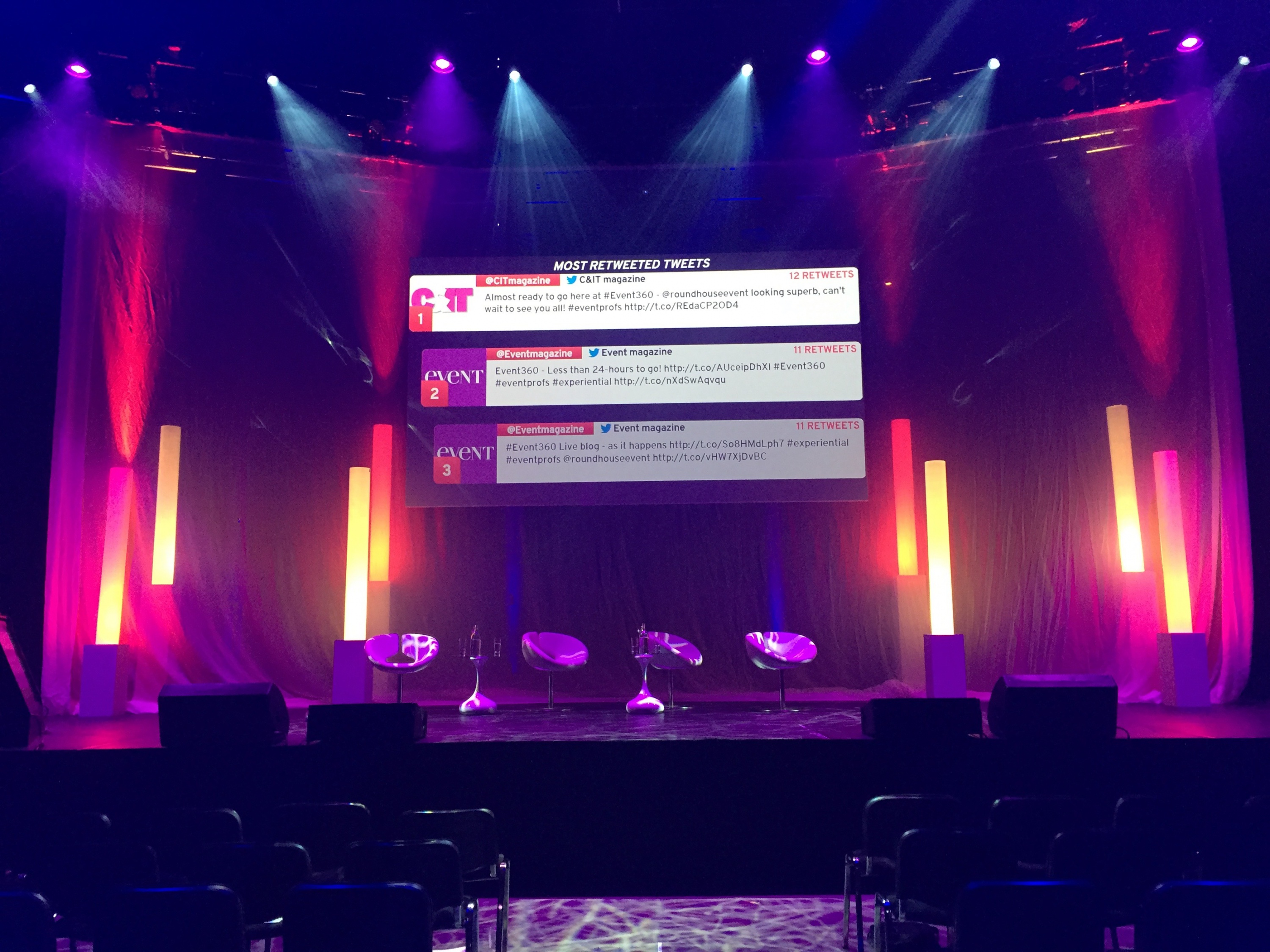 And as if our Gamification features aren't enough, we also have some engagement features to further enhance the audience experience:
Photo Grid interrupts the social wall to showcase galleries of images that have been collated by your social wall.
You control the content by manually tagging images that come into Moderation or setting up Auto Tag to automatically include images that use a specific #hashtag, username or keyword.
Use Photo Grid to show highlights of your event, recognise teams of people, promote sponsors/exhibitors, announce award winners, introduce speakers, panel members or VIPs, and more.
Take a look at Photo Grid in action in the video below.
Another way to grab your audience's attention is by breaking from the social wall to a full-screen advertisement - either a stunning image or a short video!
Featuring Sponsors in this way is really effective but don't miss the opportunity to promote your next event or make an important announcement.
Advertisements can be scheduled too so you can display them at regular intervals or plan specific advertisements at set times.
Once your social wall has finished, you'll find a treasure trove of analytics and potential social content in the social wall report. Download the full reports, including a zip file of images, or click directly on links to users to follow up or connect with them (it will also help you find your biggest fans and influencers).

Can you see now how a social wall could be the missing ingredient to successfully marketing your event, reaching a wider audience of potential customers, and increasing the likelihood of your event going viral?
Don't hesitate to reach out to us if you want a chat about how your event marketing campaign could benefit from a social wall.
Already decided you can't be without one? Then these articles might help you with the next step: Top 5 Social Media Walls for Events, How to Keep Attendees Coming Back for More, and Event Sponsorship: Social Wall or Money Maker?
Or simply try out our Free Demo!
Until next time.....
The SocialWall Pro Team