Let your sponsors share the glory
Working with sponsors for your event or conference?
Let them share the winner's glory alongside your event attendees, as you launch one of our engagement or gamification features.
Have your sponsor appear exclusively on one of our Leaderboards (Most Active Users/Top ReTweets) or let them give away prizes as you launch a dynamic social wall contest. That way everybody wins - you increase attendee engagament, while your sponsors gain invaluable exposure.
A branded Word Cloud works well too, see below.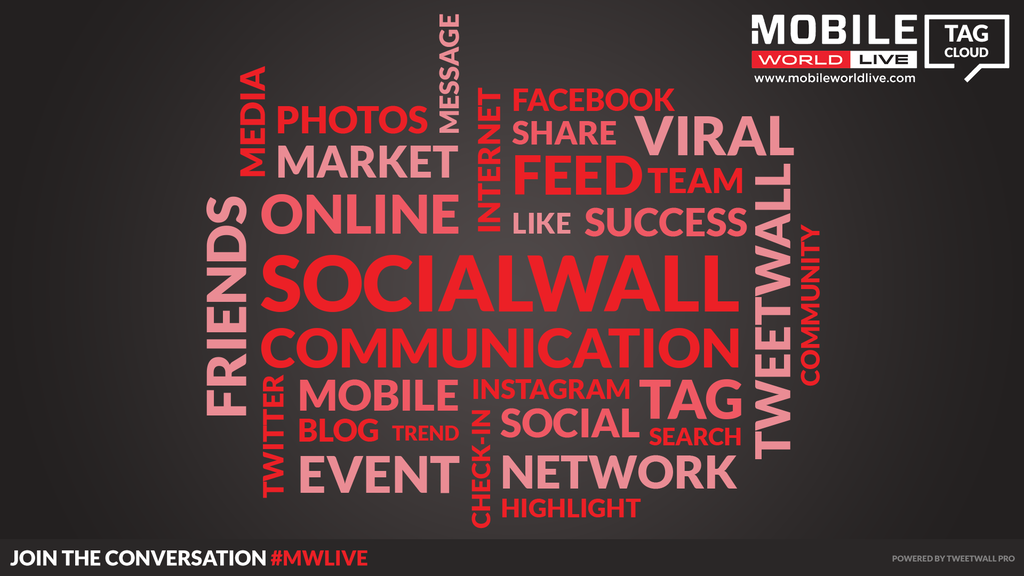 From simple logo integration to complete custom branded social walls, our design team can help you maximize event sponsorship, you never knew you had.
Increasing sponsorship revenue, at the same time as sparking competition, sounds like a no brainer to us, so talk to us about adding this feature to your event sponsorship package today!