Do you get writer's block when the pressure's on or you have a million other things running around your brain on the lead up to an event?
You're not alone!
Here's some simple ideas to help ignite your creative side and get your social flowing!
Use images
Social media and images/video were made for each other, or so it seems:
Share photos and/or video from key moments at the last event.
Take screen shots of some of the Tweets and other social messages shared by attendees, and showing their excitement from last time.
Create your own images using quotes from speakers, attendees or VIPs from the last event, or about their excitement for the upcoming event. (Tip: if you don't have access to graphic design software, canva.com has a free version and is really easy and quick to use.)
Make a series of images counting down to your event - first by weeks, then days etc. to build excitement.
Do you have amusing or obscure photos from last time? If so, ask your followers to think up a caption, or comment on what they imagine happened next.
Show contest/leaderboard/prize draw winners and their prizes. Add teasers like "Could it be you?" or "What could be up for grabs this year?", and don't forget to tag last time's winner if you can (so they see it, and hopefully share it).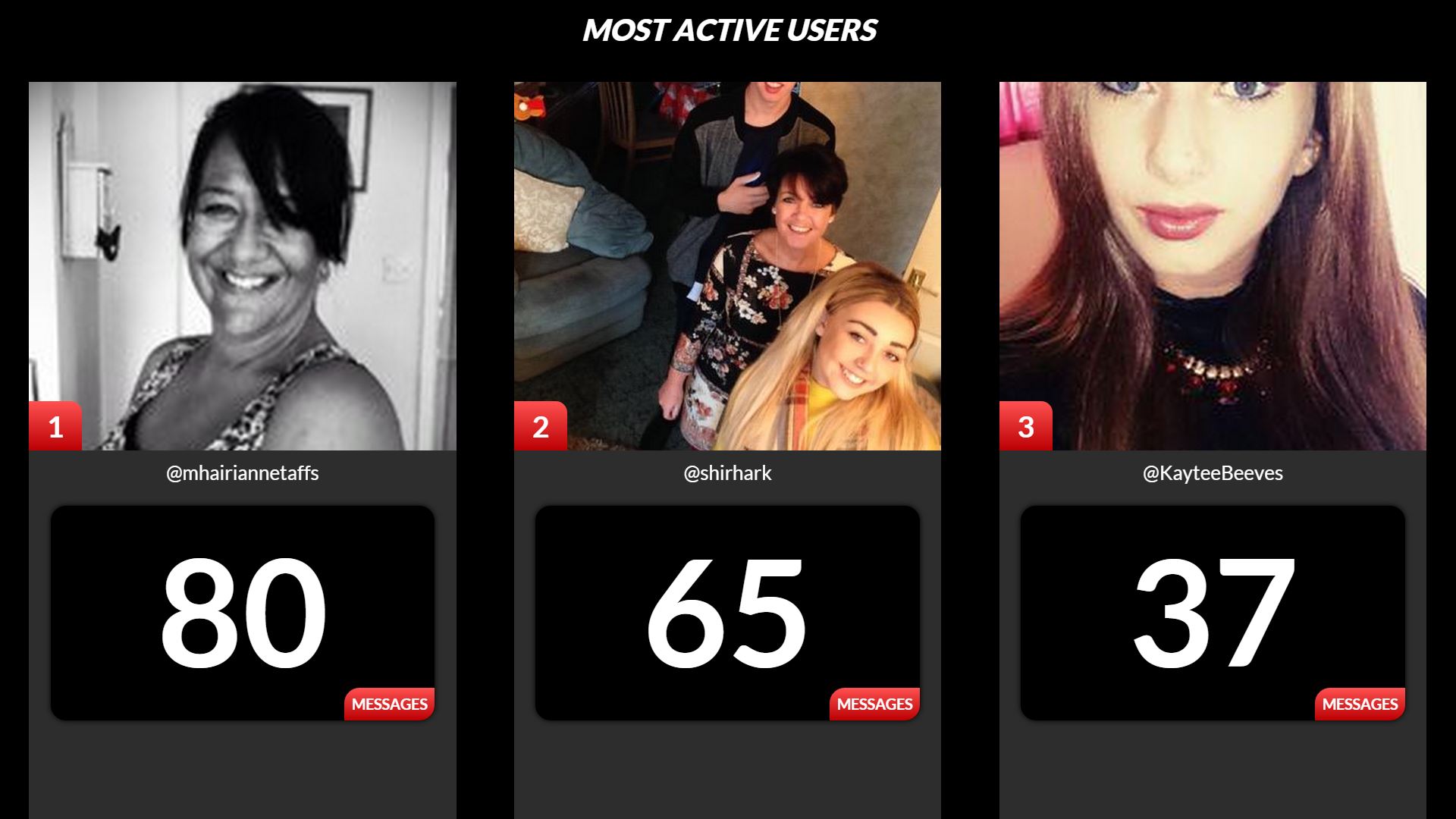 Above: Social Media Leaderboard featuring the top 3 Tweeters.
Use other people's images
Ask your followers to share photos and memories of the last event and tag you in so you can share/ReTweet them.
Ask attendees to share photos of who they went with or with the new friends and acquaintances they made (and tag them).
Ask attendees to share selfies with the people they'll be attending with this time (and tag them).
Invite speakers to introduce themselves (with a photo) and what they will be presenting (and tag you so you can share/ReTweet them)
Encourage vendors to tag you in photos of special offers or giveaways for you to share on your social networks
Time for some #winter #sun memories! #throwback to destination #golf #celebrity #event @ApesHillClub #eventprofs pic.twitter.com/OBP4qH9CHt

— BURLISON Photography (@BURLISONphoto) January 26, 2017
Start a conversation
We've already given you some suggestions above that encourage engagement, but here are some more ideas to help inspire some conversation without using images:
Ask questions:
What was their most memorable moment from last time?
Who was their favorite speaker?
What new friends did they make (and ask them to tag them)?
What did they learn that's benefited their career or personal life?
What's on their wishlist for this time?
Share information
Keep your audience in the loop and make them feel included, and who knows, they might repay you with Shares to help spread the word and introduce you to more followers. Here are some ideas on what to share:
Reminders of deadlines.
Information about the venue or facilities.
Transport or parking options with links to purchase tickets.
The event hashtag - and encourage them to start using it right away.
Build anticipation for speakers and topics and tell them to put the times and dates in their calendar
Local restaurants or entertainment recommended nearby (or ask for recommendations)
Special offers or discounts
Dress code
Some more tips
Plan ahead
You'll be surprised at how much of your content you can easily be prepared in advance, and then scheduled using tools like Buffer or Hootsuite. Once it's all taken care of, all that's left to do is add any last minute updates and keep an eye on your social accounts regularly to answer questions, give feedback and check the conversation.
Why not use a social wall?
(Well, we had to mention it at some point - after all, it is what we do and we are obsessed with them! Read this to find out Why Should I Use A Social Wall.)
Many event professionals now recognize that social walls get them real results from social media during events, but have you ever thought of running a social wall leading up to your event and maybe even embedding one on your website or blog?
Not only does it mean you can keep an eye on the conversation if you leave it running on a screen in your office, but you can share the link with your audience so they can watch it too!
Want to go one step further? Ask us about our Website Widget so you can embed your social wall on a web page or blog post. Your website visitors are sure to be impressed when they see your social community buzzing about your event.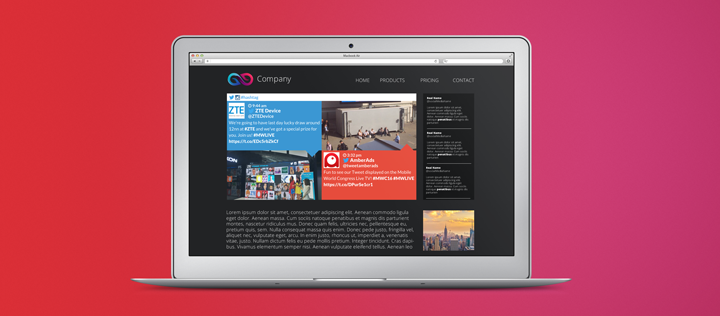 Then there's the additional SEO (Search Engine Optimization) benefits for your website with the increased time visitors spend on the page (watching the messages) and the boost in traffic when you share the link. See how it works with our Live Social Wall for Event Industry Professional blog.
We hope this article has helped spark your creativity to inspire your attendees and get them hyped up for your event.
How much does a social wall cost? Click here for pricing options and features. The Website Widget mentioned above is a feature of our Premium Service, just get in touch for a quote.
See you next time!