An easy way to engage
The Live App linked to your Wall is an easy way to engage more your attendees by providing them a Web Application they can open on their smartphone to send their messages, pictures or videos.
Send them questions using the Voting feature or ask them their feelings using the Web Form about your brand or your event to increase the social interaction.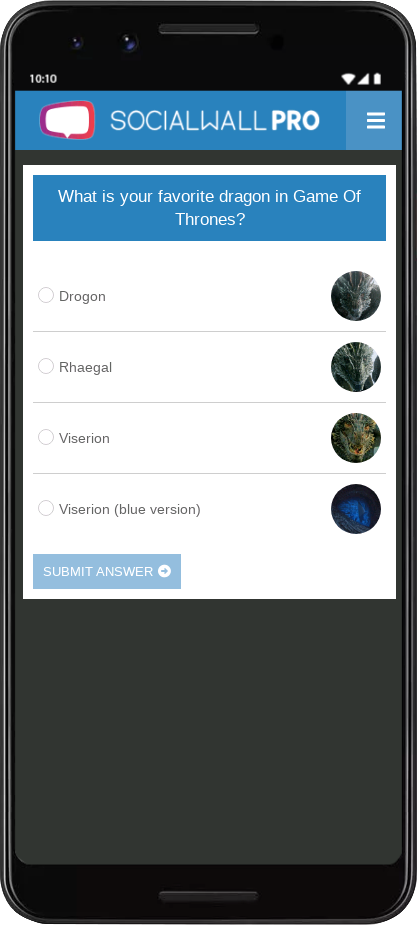 Customization and access
You can also customize the Live App to give it the colors of your event and even customize the logo.
Choose the feature(s) you want to activate on the Live App and share a vanity URL or QRCode to give it easy access. Scan the QRCode below to test our Live App.