Your Social Wall is ready, you have configured the different criteria which will allow you to collect messages from Twitter, Instagram, Facebook or LinkedIn, you have chosen the perfect Template and modified its appearance to give it the colors of your brand or your event. .. it only remains to make it visible.
Discover the possibilities available to you by clicking on "Display Social Wall" at the top of your screen and choose the option that best suits your needs. These choices are also found in the left menu under the option "Display & Embed"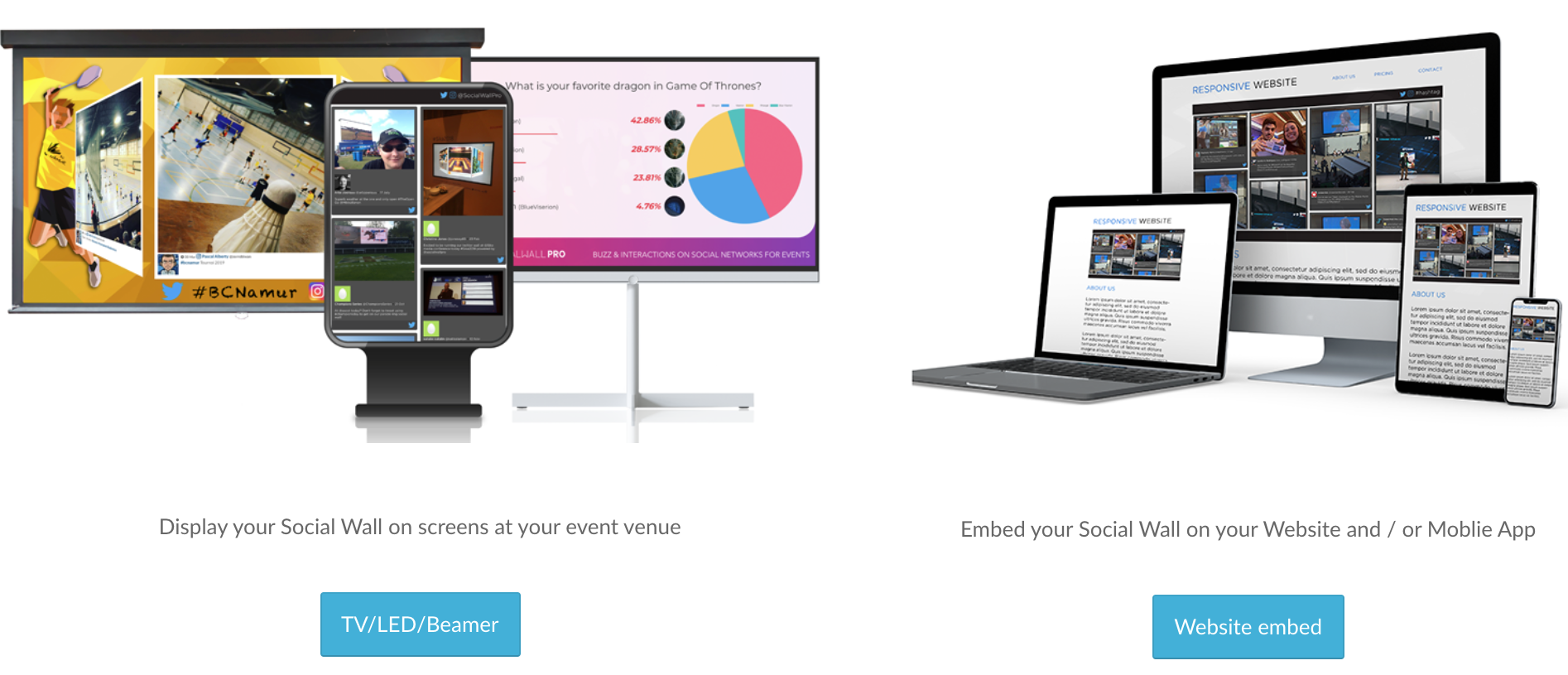 Display on a TV / LED screen / Beamer / Signage solution and more
It's relatively easy to display on Social Wall on a TV, LED screen or through a beamer. Just open the Wall URL in a browser, put the Wall in full screen and that's it.
It's just as easy if you want to display the Wall in a Digital Signage solution, in a video stream or if you go through a technical team that will merge the video signal into an Audio/Video mixer.
The URL of the Wall is available in the TV/LED screen/Beamer menu behind the towards button. Open this URL and click on the big white arrow to pass the Wall in full screen.
The direct link to the full screen Social Wall could be useful to be used with a Digital Signage solution. Check our partners list if you search a Digital Signage provider.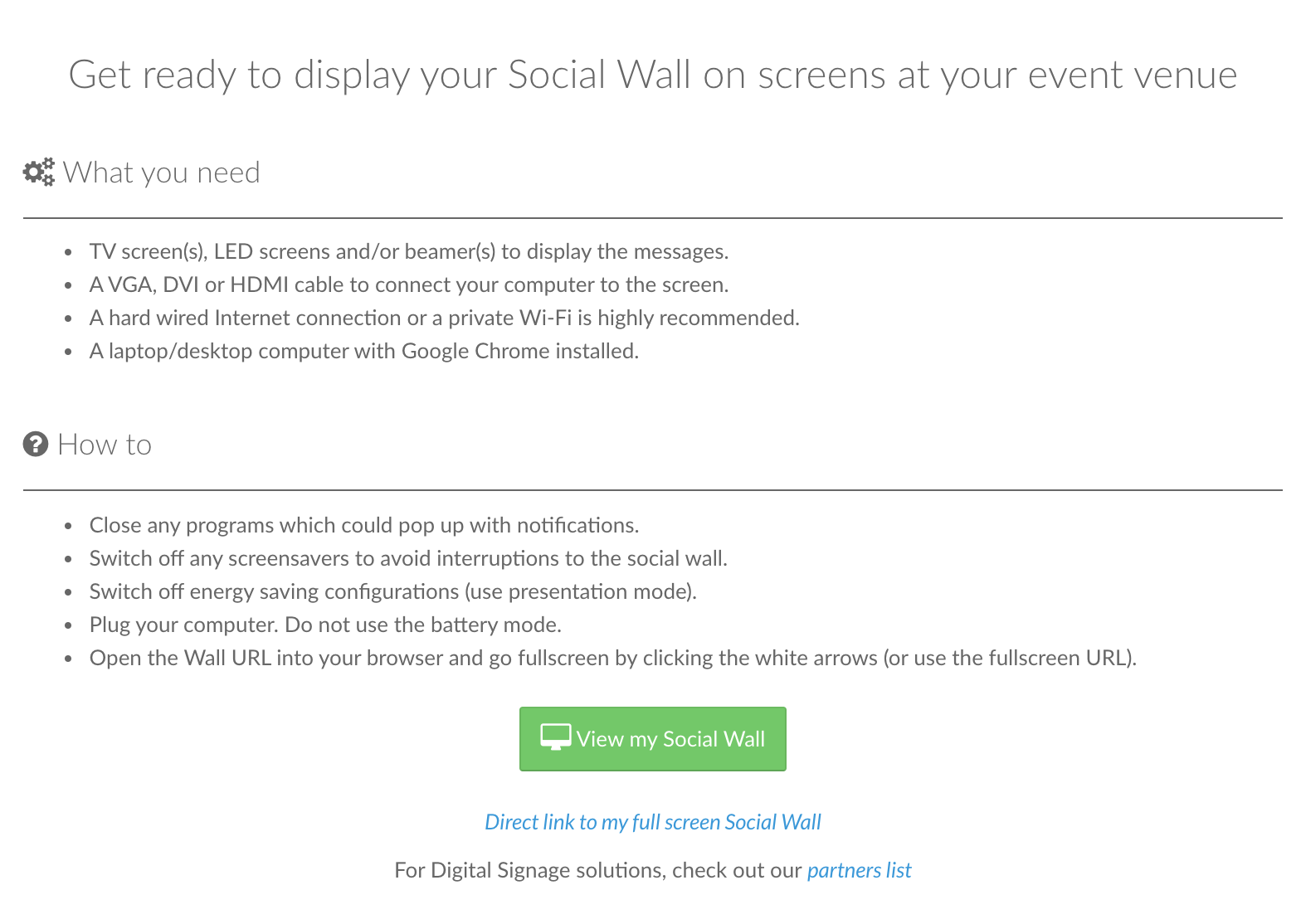 Embed on your website
Embedding a social wall on your website is a great way to :
Share the live conversation of your event with those who cannot attend
Still allowing them to join the discussion
Set-up an integrated social media campaign on your brand website
Improve conversion by displaying user-generated content
You can also include your Social Wall in a web application for events (as you can do it also with our Live Web App allowing anyone to send messages bypassing social networks). It is a great way to bring the Social Wall with you and thus participate in the conversation of the community throughout the event.
Read more on how and why embed your Social Wall.