We are really happy to offer you two major new features on our Social Wall platform : a brand new Live App you can use on your smartphone and a totally revamped Voting/Polling solution. Two ways to increase your attendees engagement during your event, create a successful private event or make the conversation more powerful.
These two features are now available for free for all our ProTool customers!
A Live App for your smartphone
The Live App linked to your Wall is an easy way to engage more your attendees by providing them a Web Application they can open on their smartphone to send their messages, pictures or videos.
Send them questions using the Voting feature or ask them their feelings using the Web Form about your brand or your event to increase the social interaction during a conference, a private company meeting or any other kind of events.
Give an easy access to the Live App using a vanity URL or a QRCode and customize it with your event branding colors and logo for a better user experience.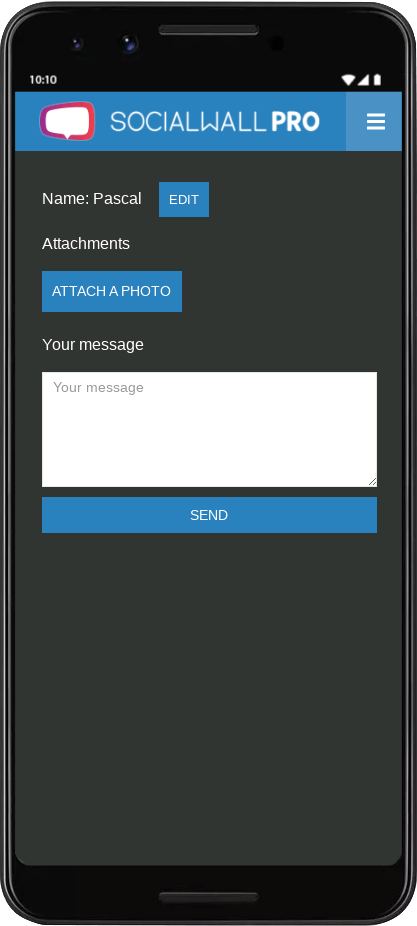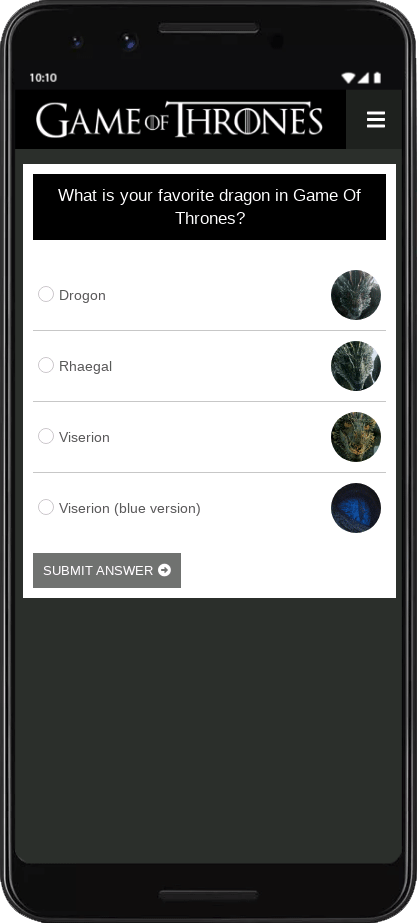 Scan the following QRCode or visit the URL wall.live/WinterIsComing on your smartphone to test our Live App by answering the questions (see the answers below).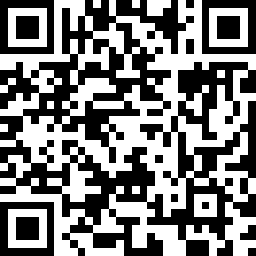 A Voting/Polling solution for your company meetings or events
You want to ask your audience their opinion and display their results live ?
Prepare your questions before your meeting and propose to your attendees to answer by sending messages on Social Networks, by sending SMS or by using our Live App on their smartphone or tablet.
As they see the bars move and the percentages rise and fall in real time, attendees know that their opinion counts, making them feel connected and encouraging others to join in.
You could open different type of questions:
Multiple choice with one possible answer : display the number of votes or percentages

Multiple choice with one multiple answers

Rating : choose the number of maximum stars

Open question : display all the answers, the most liked ones or a Word Cloud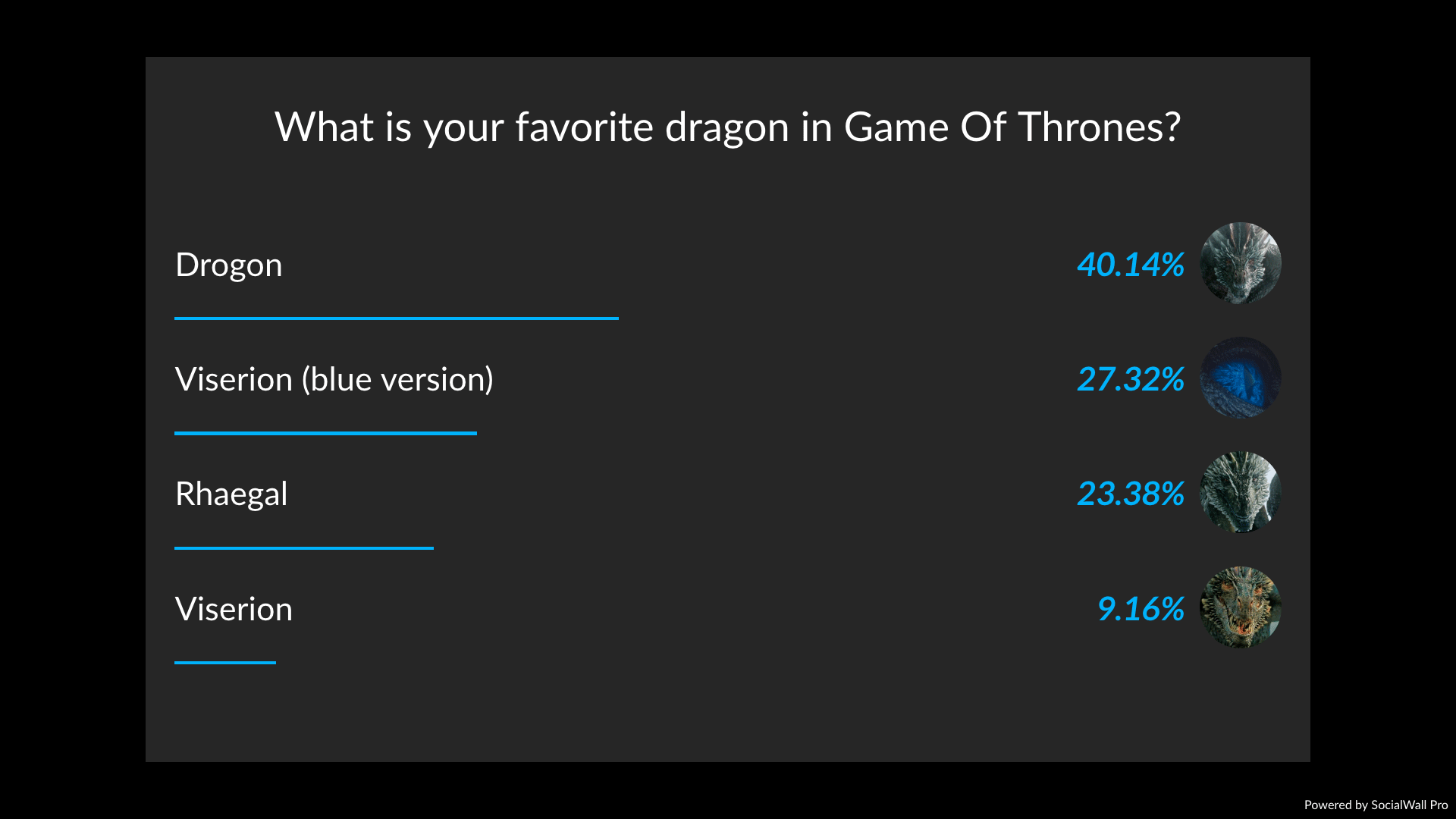 Standard Voting/Polling
Don't want the results shown as bars and percentages or want your colors and brand to be used?
Not a problem - we can show the results in a variety of ways, just let us know your ideas and we'll bring them to life, all you need to do is get in touch
Live Social Wall
Answer to the question to see the results here