1. Spend Time On A Social Strategy
Set aside some time to think and debate with your team about the goals of your Social Wall.
What are you wanting to achieve?
Here's a few to help spark some conversation with your team:
Improve social engagement
Awareness of brand/event
Generate more sign ups for next event
Increase social account Followers
Draw attention to sponsors
Communicate event information
Set the tone/create excitement
2. Communicate The Hashtag
Use #ChampionsDay today to see your message on the big screens and on the dedicated Tweetwall in the Grandstand pic.twitter.com/Qv3M1niALI

— Ascot Racecourse (@Ascot) October 17, 2015
How many events have you been to where you've either been unaware that there was a specific event Hashtag or confusion as to the official Hashtag?
Don't leave any room for doubt in people's minds as to the Hashtag you want them to use. Display it wherever you can in your venue (don't forget restroom walls/doors, or refreshment areas).
Encourage attendees, exhibitors and speakers to use the hashtag on social media prior to your event by including it in all correspondence, including sign up forms, blogs, newsletters and even your email signature.
3. Inform Attendees How To Get On The Wall
Although they're increasingly popular, not everyone has used or appeared on a Social Wall before.
For the less socially "savvy" explain that the event hashtag needs to appear within the text of their Tweet, Instagram post, Faccebook comment, SMS or Web Message to have a chance of appearing on the big screen.
4. Hold A Contest and/or Display Leaderboards
#winwithvimto WAS ON THE WALL TWICE, REALLY WANT TO WIN pic.twitter.com/NlN0enn0XC

— Jessica Jackson (@hiphipox) August 28, 2015
Who doesn't want the chance to win a prize or be seen as a "winner"?
When it's as easy as Tweeting or posting on social media to be entered into a competition, most people can't resist.
Our Social Walls come with Contest and Leaderboards for Top Users and Top ReTweets as standard, so you can decide to take full advantage of these fun features at the touch of a button - with added tools to help you filter out undesirable winners before they're announced on screen.
5. Ask Questions
For attendees who want to appear on your Social Wall but can't decide what to say, stimulate the social conversation with some questions!
The Live App linked to your Wall is an easy way to engage more your attendees by providing them a Web Application they can open on their smartphone to send their messages, pictures or videos.
Send them questions using the Voting feature or ask them their feelings using the Web Form about your brand or your event to increase the social interaction.
6. Encourage Exhibitors And Speakers As Well As Attendees
Don't just rely on your attendees to shout about your event on social media!
When your Exhibitors and Speakers post and Tweet, they are gaining valuable exposure for their own profile or brand at the same time as spreading the word about your event to their own followers.
Let them help you get the buzz and anticipation building up prior to your event so it goes off with a bang!
7. Pre-Plan Social Content
Of course you want to appear spontaneous and in the moment with your social posts during your event, but its not always easy to come up with inspiring messages on the go.
Spend some time before the event to plan key messages that you want to communicate about speakers, sponsors, exhibitors and general fun topics throughout the day. If you keep some examples in your notes app on your phone, you can easily copy and paste to social media on the fly. And don't forget the hashtag!
8. Curate Content
Just because someone forgets to use the official hashtag in their Tweet or on Instagram, it doesn't mean you can't use it.
Our Social Walls enable you to curate messages either by the message url.
This is also a great way of pulling in highly relevant historical Tweets, Instagram posts or Facebook content that can really add value to your event.
9. Integrate Sponsors and/or Advertisements
How about generating some additional revenue for your event via your Social Wall?
We have collaborated on a number of sponsorship options with event organisers and clients to bring a range of sponsorship opportunities and to develop a range of options for offering sponsorship on our Social Walls.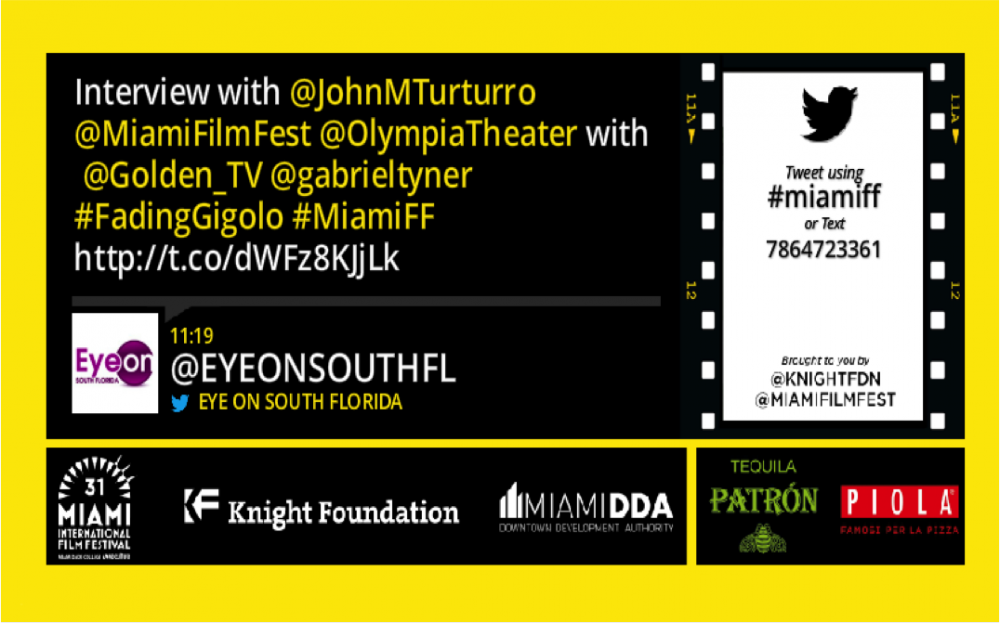 10. Give Non-Attendees A Link To Your Social Wall or embed it on your Website
People love to feel like they're included and hate to feel like they are missing out!
For those who, for any reason, can't attend your event, why not give them a link to your Social Wall or embed it on your website?
They can watch the conversation as it happens on screen and join in too - knowing their messages (with the hashtag) will be seen on the big screen on site.
If we can help contact us.