Interested in hosting a virtual event? We can help you better organize it by providing the tools necessary for the integration of social interaction among them.
Bring Social Conversations to your virtual attendees
Ticker on video stream
Are you broadcasting your virtual event online via a video feed? Nothing could be simpler than posting your Social Wall on it.
Select a Template of the Ticker type and merge your video capture with the display of the Wall. You will get a video stream combining your speaker and participants' conversations / questions / remarks.

Embed wall on website or Mobile App
Do you want to display images or a larger wall? You can also embed it on your website next to your video stream.
Configure your Wall and in a few clicks, generate the piece of code to insert on the HTML page of your site to view the Social Wall in the desired location
More about Social Wall embed...
Engage your virtual attendees
Through social networks
Do you already have a hashtag about your event? Do not change anything!
Invite your virtual participants to converse with each other and with you about the subjects that concern your event. Twitter, Instagram, Facebook or LinkedIn, use all the channels to amplify conversations
More about the social plateformes support...

Using Web form or Web App
Do you want a private wall? Offer an interactive form to your participants to allow them to express themselves.
Whether by completing your web page (already displaying your video feed, your presentation and / or your Social Wall) with an interactive form or by giving access to our Live Mobile Web App, everyone can express themselves by sending questions or comments.
More about the Web Form and Live Web App ...

Asking them questions
Do you want to ask questions to your participants directly? Multiple choice, rating or open questions, make your participants interactive.
Whether via social networks or via our Live Web Mobile App, send your questions to participants and post the answers live on your website via the Social Wall.
More about the voting / polling solution ...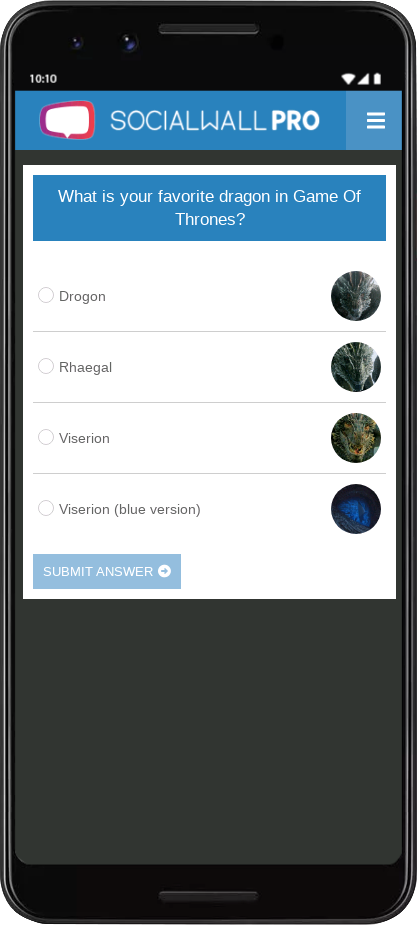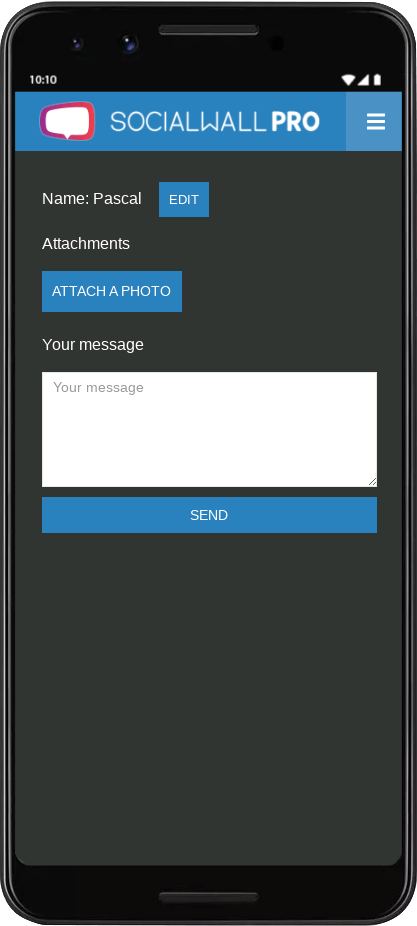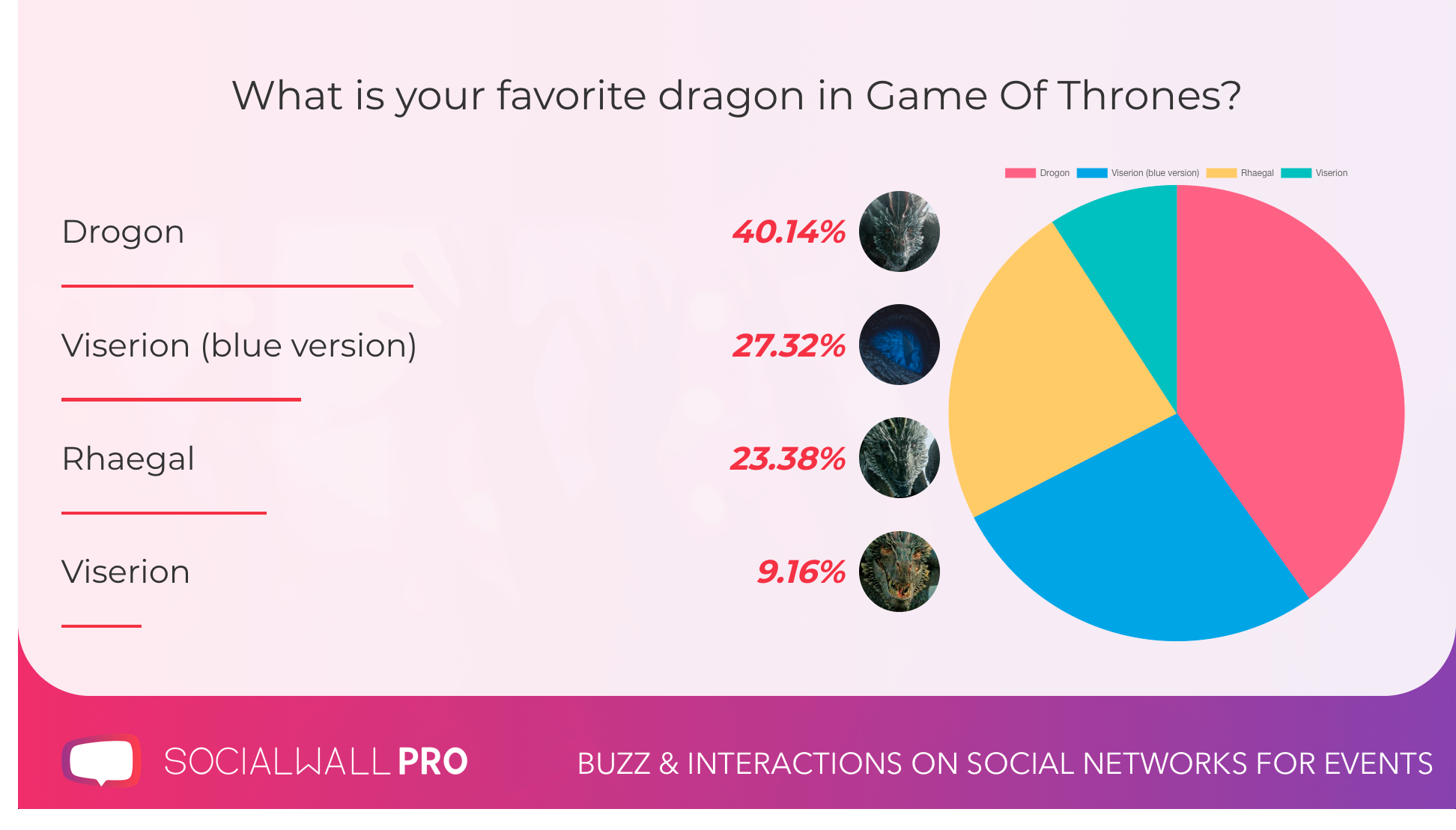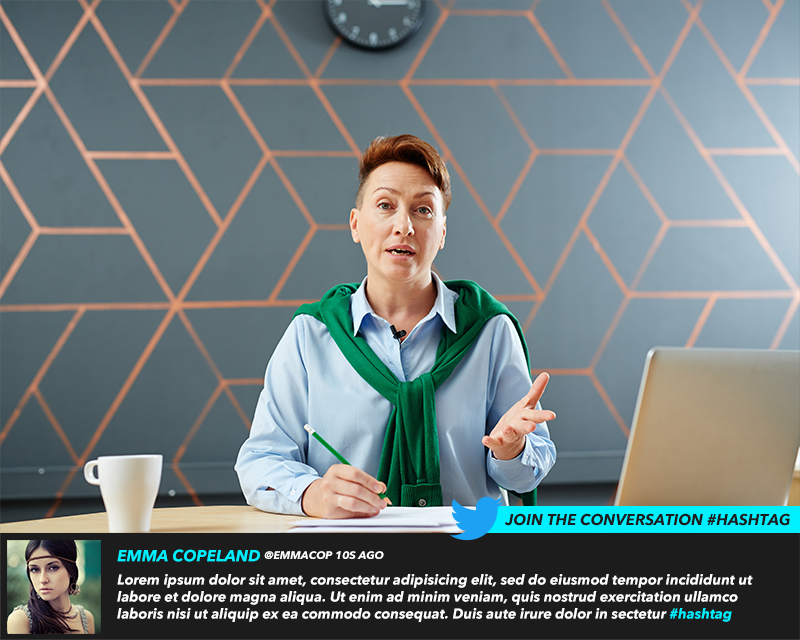 Need some help to setup your virtual event? Contact us!